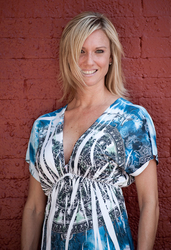 Many successful companies - from small retailers to Fortune 500 - started during a recession. There are opportunities for start-up businesses to succeed even in today's challenging economy
Dallas, TX (PRWEB) August 27, 2009
As consumers wait for the economy to move from recession to recovery, small businesses are looking for ways to be more efficient and competitive in the marketplace. Leading wholesale distributor Shopforbags.com is helping small retailers compete with larger department stores by offering top-quality apparel, handbags and fashion accessories at considerable wholesale savings.
Consumers in all walks of life are cutting back on their spending. The fashion industry has been hard hit by the weak economy, with profit margins squeezed on less volume. Bringing new quality products at a greater value is more important than ever for small vendors. As the exclusive wholesale distributor of popular retail brand Katydid Collection, Shopforbags.com offers fashions for men (Mattox), women and children as well as bags, belts and other fashion accessories at discounted wholesale prices.
Understanding the need for small businesses to be inventory flexible and expense-focused, Shopforbags.com has a minimum order of only $100 and allows buyers to mix and match designer products for their order. Offering more than 1,500 fashion products, the online wholesaler ships all orders within 48 hours allowing small retailers to avoid delays in restocking. ShopforBags.com provides wholesale discounts often reserved for large retailers, and there is no need for smaller businesses to order more merchandise than needed with a single purchase.
"Many successful companies - from small retailers to Fortune 500 - started during a recession. There are opportunities for start-up businesses to succeed even in today's challenging economy," said Katy Messersmith, Shopforbags.com president. "We're aiming to help retailers with lower minimum orders and two-day shipping, giving the flexibility and efficiency that is vital for any small business owner."
For the latest updates on new products, discounts and special offers, retailers can follow the wholesale distributor on Twitter. Shopforbags.com is currently offering free shipping with the checkout code 'shipnew' for all new accounts.
###