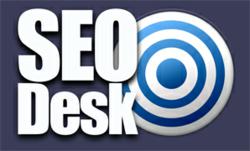 (PRWEB UK) 19 May 2013
Wholesale Jewellery Trends, the number one choice for all urban and bling jewellery, are delighted to announce that they are teaming up with SEODesk in an attempt to raise their online profile. The company has developed a sterling reputation for wholesale jewellery sales of the latest and greatest styles in the urban market and are keen to capitalise on their early success.
SEODesk have been providing search engine optimisation skills and advice for a number of rims, helping companies in all manner of industries to achieve front page rankings in Google and other search engines. It is this experience that SEODesk aims to bring to Wholesale Jewellery Trends in an attempt to assist the firm in reaching out to new markets and clients.
The firm is able to ship their wholesale jewellery and wholesale watches around the world with the minimum spend for items being listed as £100. Wholesale Jewellery Trends employ buyers around the world to ensure that the latest products are snapped in volume quickly and cheaply but the company also employs a number of specialists keeping an eye on the biggest artists and the emerging markets.
If a major player in the urban, rap or hip-hop scene is pictured or seen wearing a new style of jewellery or bling accessory, Wholesale Jewellery Trends will be the first wholesale supplier to react to this new style of product. This means that any online retailer, high street seller or market trader that wants to be in touch with the latest fashion and trends, sometimes before they even break, would be advised to keep in touch with the new offers provided by Wholesale Jewellery Trends. With SEODesk lending a hand with respect to search engines, it will be easier to find the top supplier in this market than ever before.
About Wholesale Jewellery Trends:
When it comes to urban jewellery and bling, Wholesale Jewellery Trends provides the latest and greatest products that are in high demand all over the world. The company is happy to ship orders all over the world with a minimum spend of £100, which makes it the perfect supplier for online sellers, high street stores or even market traders.