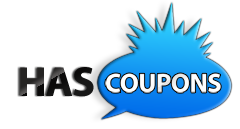 Never Stopping Just getting started
Orlando Florida (PRWEB) September 27, 2012
#4 Pinky Winky Costume for Infants- the Pinky Winky Costume for Infants is an absolutely adorable costume that will get a little infant noticed no matter where a parent takes her, inside or outside the house. The costume attire has a body romper with matching headpiece. We have no doubt a person will want to pick up the little munchkin and run their fingers through the soft textured fabric of the costume. The face of the costume is cut out and has teeth hanging down from the top. The bright yellow bow tie definitely makes for an eye catching feature and will definitely turn heads and drop jaws. The bottom of the feet features yellow fabric with red nail like soft claws.
Wholesalehalloweencostumes.com coupons
#3 What A Hoot Owl Costume Infant Toddler- Let's hope that after wearing this costume a infant won't suddenly decide to become nocturnal. The What A Hoot Owl Costume Infant Toddler features an elaborate soft brown jumpsuit with green and blue shaded, scalloped material that resembles feathers, and attached booties with owl feet soles that are skid resistant. The costume also features snaps that make diaper changes easier and a hood with an owl face printed on the forehead. Family and friends will be hooting with joy when they see a infant dressed in this cute costume. It is highly suggested that a parent have a camera handy in order to take plenty of pictures of the baby dressed in this costume on Halloween because there's no way a person will want her to make hooting noises from dusk till dawn.
Costumediscounters.com coupons
#2 Disney's Mickey Mouse Costume Infants- If it is thought the little guy couldn't get any cuter, think again. This Disney's Mickey Mouse Costume for Infants features a jumpsuit, soft character headpiece, and detachable tail. The jumpsuit will transform a little one into this iconic mouse with his black body and signature red pants with the white buttons. If anyone needed any other clue, the character headpiece is printed with this mouse's familiar mug and features Mickey's famous ears. The hood is both comfortable and great for extra warmth on a chilly Halloween night. This officially licensed look is the perfect first Halloween costume for any child because this is one character everyone loves. This Disney's Mickey Mouse Costume for Infants is sure to steal the attention because no matter how old we get, Mickey Mouse is one cartoon character no one can resist.
Costumesupercenter.com coupons
#1 Cheshire Cat Costume Infant Toddler- If looking to put on a giant grin this Halloween, this costume is perfect for that smiling baby. A child will look adorable and a little mischievous in the Cheshire Cat Costume Infant Toddler. This costume includes a one piece zippered plush jumpsuit with velveteen pink and purple satin stripes, a circular pink chest patch, a large matching tail with a pink faux fur tip, and a matching hood with pointy ears, white and black cartoon eyes, a purple nose and a wide grin. The Cheshire Cat is a character in Alice's Adventures in Wonderland known for his stripes and mischievous grin. Smile through this Halloween with this purchase. Whether a child has seen the movie, read the book or just wants a fantastic look for Halloween, he'll love the Cheshire Cat Costume Infant Toddler. Any little one will be a hit at the next Halloween party while staying warm in this colorful plush outfit.
Wholesalehalloweencostumes.com coupon
Hascoupons.com is very proud to be giving away a Iphone 5 for the 555th like on Facebook.com, this promotion requires no purchase. Hascoupons.com will be announcing another giveaway promotion soon to follow us @hascoupons to get the information on how to win.