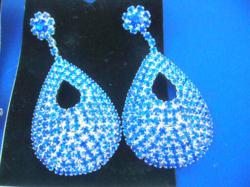 The purpose of our lives is to be happy.---Dalai Lama
Blaine, WA (PRWEB) December 08, 2012
Wholesalesarong.com has beefed up its amazing collection of accessories in anticipation of brisk Christmas sales this year. As consumers get into the mood of winter shopping, wholesalesarong.com is building up its stockpile of wholesale jewelry to help retailers countrywide entice its consumers. The online company, with physical presences in US and Canada, is widely recognized as one of the biggest stockists and wholesalers in North America. This unique position has made it possible to make prompt delivery of its merchandise to every corner of the two countries.
"Of course, we don't just do jewelry, but also wholesale clothing, and more. So imagine that you are a gift shop owner, retail store or online retailer, and you want to offer choices and diversity in your product range, it makes sense to come to us as you will not just find sterling silver jewelry, organic jewelry, bali natural beads, and shells jewelry, but also wholesale watches, other novelty items, etc," the spokesman of the company declared.
"The fact that we are rooted here with our own warehouse facilities, most deliveries in the US and Canada can be arranged pretty promptly and efficiently. The usual delivery mode is UPS Ground / Post Mail Standard Ground, unless you issue us special delivery instructions, or if it is a time sensitive delivery. We are extremely flexible and we can agree to whatever that make sense to your business. We also cater to customers outside US and Canada, you can always refer to our website on countries we make shipment to, and also on schedules and guidelines as well," the spokesman further elaborated.
The minimum order requirement is USD$80 but customers are free to decide on how they would like to mix and match their orders in accordance to their business needs and budgets. This helps the business owners to plan their replenishment with regards to what are in demand and what items need to be brought in to appeal to a niche set of customers. Retailers who order in high quantity would be rewarded with extra discount.
All the products that are on offer from the company are selected based on the most stringent quality control, so businesses can have peace of mind on the condition of their purchases. The company is also active in the market and alert of the fashion sense of the day, so retailers can have that extra assurance that the items are not some washouts from the past.
Company info:
Wholesalesarong.com is one of the largest jewelry and clothing wholesaler in U.S. and Canada. Their new arrivals of winter fashion include the latest trendy bubble shawls, jewelry necklace scarves with stylist pendants, pashmina wraps, knitted ponchos and sweaters. With warehouses and offices in U.S.A and Canada, Apparel And Sarong offers the best selections and the best wholesale prices to store owners and online resellers. Check out the website Apparel & Sarong for hundreds of wholesale products include jewelry, clothing, rasta merchandises, musical instruments, fashion accessories, Bali handicrafts, home décor giftwares.