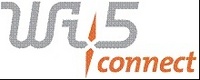 Web 2.0 contains hundreds of tools that are becoming the new way for people to communicate
PROVO, Utah (PRWEB) July 10, 2008
Wi5Connect, an organization dedicated to taking the power of Web 2.0 and making it available to every business, is revolutionizing the way people will access Web 2.0 technology.
By developing new and innovative ways for businesses to profit from this growing medium, Wi5Connect feels it is poised to redefine the way businesses approach and utilize Web 2.0 tools.
"The world of Web 2.0 is becoming more and more relevant in today's business climate and companies are realizing that they need to embrace this trend," said Laurie Lohner, president of Wi5Connect. "What we're able to do is take Web 2.0 technologies and implement them in a way that literally helps any company create definitive, predictable and meaningful business results."
As a pioneer in the industry, Wi5Connect has taken the vast world of Web 2.0 and turned it into a manageable, profitable business solution that is also predictable, easy-to-use, and affordable for any business owner and executive.
Through its unique approach, Wi5Connect is able to help organizations effectively address issues in a number of core areas, specifically sales, marketing, employee training, client retention and client loyalty.
Among the issues that Wi5Connect's Web 2.0 technology helps companies address include:
Improving and better measuring marketing ROI Gaining new and better insights into target markets Tapping into the potential of social networks Leveraging other new media and traditional marketing tools Engaging with customers and employees in ways that are affordable and never before possible Ensuring all employees understand corporate mission statements, policies, and values Extending the effectiveness and adoption of existing training content Learning client's reasons for buying a particular product or service By figuring out a way to effectively and profitably leverage new media such as social networks, blogs, forums, whitepapers, podcasts and online video, Wi5Connect feels it has found a new solution for businesses that will catapult Web 2.0 even further into the mainstream.
In fact, while industry experts suggest that businesses embrace today's Web 2.0 and social media technologies, many also predict that an organization's future success or failure could ultimately be determined by its ability to manage these tools.
"Web 2.0 contains hundreds of tools that are becoming the new way for people to communicate," said Chris Winfield, a well-known thought leader in the social media industry and president of 10e20. "From a business perspective, companies need to keep up and one of the true challenges that organizations now face is how best to harness and implement this technology as a way to achieve business objectives."
About Wi5Connect:
Wi5Connect is dedicated to making the power of Web 2.0 available to every business by making its results predicable, its use easy, its data actionable, and its implementation affordable.
With a rapidly growing client base of Fortune and Inc 500 clients, Wi5 Connect is emerging as the leader in Web 2.0 technologies by pioneering the ability for companies to harness the power of social networks and create definitive, predictable and meaningful business outcomes.
Wi5 solutions help companies achieve mission critical objectives like generating and cultivating leads into qualified prospects, broadening customer use of their products, educating employees, connecting with the market and clients in ways never before possible, and better competing in a Web 2.0 world.
To learn more about Wi5, call (801) 805-1923 or visit http://www.wi5connect.com.