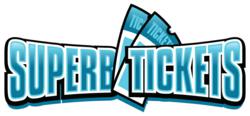 SuperbTicketsOnline.com has premium seats available for upcoming performances in The Big Easy.
Milwaukee, WI (PRWEB) May 27, 2013
The popular musical that tells the story of two major Wizard of Oz characters has been breaking box office records on Broadway and in other locations around the world. The show is currently running at Mahalia Jackson Theater for the Performing Arts in New Orleans, Louisiana, and will continue to do so until June 2. SuperbTicketsOnline.com has premium seats available for upcoming performances in The Big Easy.
Theatergoers have been anxious to obtain tickets for the show that has become the 12th longest-running production in Broadway history. It began in San Francisco with tryouts at the Curran Theatre in June of 2003 and was then transferred to Broadway. Opening night at New York's Gershwin Theatre was October of 2003, and the show is still running there and selling a huge amount of Wicked tickets by the week.
Since the musical has become so popular, touring productions are taking place in theaters across the United States, including the New Orleans showing that is currently running until June 2. Some locations are showing the musical now, and others will be hosting the musical in the near future, well into 2014. U.S. cities where the production is currently or will soon be running include Austin, Boston, Appleton, Albuquerque, Philadelphia, Pittsburgh, Salt Lake City, Tulsa, South Bend, Omaha, Oklahoma City, Madison, Cleveland, Milwaukee, Cincinnati, Columbus, Houston, Indianapolis, Spokane, and Pittsburgh. The musical is also appearing in the United Kingdom and Ireland.
The show has been well received by audiences in New York and elsewhere. At Gershwin Theatre on Broadway, it has broken the house record a remarkable 20 times, grossing well over $1 million on a weekly basis. In New York, the musical is set to continue running all of this year and into the beginning of 2014. The show has continued to run in certain locations longer than was originally planned due to its popularity and high ticket sales.
The musical is based on a 1995 book written by Gregory Macguire. The plot of the theater show begins before Dorothy arrives in the Land of Oz and continues after her arrival in the magical location. References are made to the Oz movie of 1939 and the novel written by L. Frank Baum.
About Us
SuperbTicketsOnline.com provides Wicked tickets, Book of Mormon tickets, Les Miserables tickets, and more.