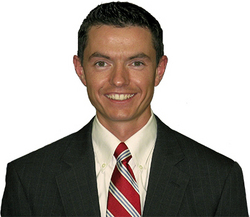 Although statistics are elusive, there is a general sense among bankruptcy attorneys and court officials, in Nashville as elsewhere, that the share of bankruptcies caused by illness is growing.
Nashville, TN (Vocus) April 6, 2010
Widrig Law, PLLC announces it will offer the pro bono handling of a personal or small business bankruptcy case for an individual or family residing in Davidson or surrounding counties.
Though the Nashville and Middle Tennessee economies are starting to show various signs of recovery as they emerge from the recession, thousands of local individuals and families are now struggling with the burden of debt. For a great number of these people, the debt is not due to past overspending, but to medical bills.
In an article highlighting this trend, The New York Times recently stated that, "Although statistics are elusive, there is a general sense among bankruptcy attorneys and court officials, in Nashville as elsewhere, that the share of bankruptcies caused by illness is growing." The same New York Times article also quoted a Nashville bankruptcy trustee who calculated that 13 of the 48 Chapter 7 liquidation cases on her docket one recent afternoon included medical debts of more than $1,000.
As a Nashville bankruptcy attorney, James Widrig is very aware of these facts. "A good percentage of these individuals and families are middle class with mortgages and student loans. Yet even with two household incomes and health insurance, the medical bills for some can prove nearly impossible to overcome," Widrig stated. "The reason we decided to offer a free, or pro bono bankruptcy case, is because in many instances, individuals do not even have the cash necessary to proceed with a Chapter 7 or Chapter 13 personal bankruptcy filing," said Widrig. "We've worked with clients in similar situations and decided that this would be one way we could help."
Though the thought of filing a personal bankruptcy may seem overwhelming for most Nashvillians, James Widrig assures that with the guidance of a bankruptcy lawyer, the process is relatively straight-forward in most cases. Says Widrig, "My clients often ask me what they should bring to my office. Though our website offers a thorough explanation of the bankruptcy process and lists the documents needed to file bankruptcy, I would tell them in short, that you need to bring a list of bills received from creditors over the last 90 days, proof of income for the past 6 months, and your last income tax return."
Though Widrig states his firm will cover the attorney fees for bankruptcy, prospective clients should know that there are other Bankruptcy Fees and Costs associated with the process. The United States Bankruptcy Court, Middle District of Tennessee, requires a Chapter 7 filing fee of $299.00 to be paid, and a $274.00 filing fee for a Chapter 13. In addition, a briefing fee of approximately $50.00 must be paid to a consumer credit service before you file any bankruptcy. In a Chapter 7, after your meeting of creditors hearing, you must also attend a debtor education class within 45 days, which also costs around $50.00.
Finally, Widrig, who is also a divorce lawyer, adds, "A trend we've seen in the last year is that more and more divorce proceedings are dealing with household debt issues rather than the division of property shared by a couple. As a result, we often find that personal bankruptcy is becoming part of the divorce process and things like alimony are not even part of the equation because there is simply no money."
To be entered into the drawing for the Pro Bono Bankruptcy Representation offer please call the offices of Widrig Law PLLC at 615-417-7800 and supply your information or visit http://www.widriglaw.com and complete the Free Evaluation form on the right column.
James Widrig and the attorneys of Widrig Law PLLC practice in all of Middle Tennessee, including in Nashville, Franklin, and Murfreesboro. If you are seeking a lawyer in the Nashville area for Divorce, DUI, Criminal law, Child Support/Custody, Personal Injury, Landlord tenant, Bankruptcy or probate then Mr. Widrig and his associate attorneys maybe able to help you.
Jim Widrig, of Widrig Law, PLLC is a member of the Tennessee Bar Association and the Tennessee Association for Justice and a former member of the Nashville Bar Association and the American Bar Association.
###