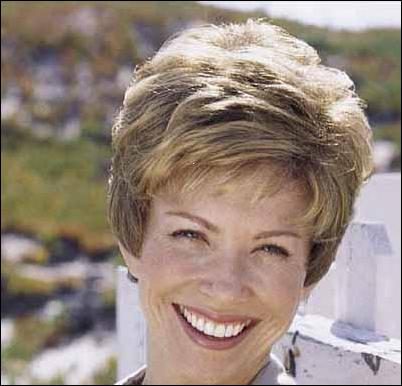 Many of our wigs weigh two ounces or less
West Bridgewater, MA (PRWEB) April 24, 2007
Many women today will choose to purchase a product that supports either a charitable organization or funds a larger cause like the Gap's Red campaign for Africa. And while most businesses do not have the influential power of the Gap, one company is proving that it can help their customers to make a difference with the products they choose. WigShop.com is encouraging its customers to lend support to women dealing with the trauma of medical hair loss by organizing donation outlets for new or gently used adult wigs.
"We are so pleased to announce a partnership with three outstanding organizations that will accept donations of wigs and distribute the products to women who can use them due to medical hair loss or any other issues that causes stress related hair loss in a women's life," said S J Moore of WigShop.com.
Organizations currently participating in the WigShop.com wig donation program include the Cancer Center of Santa Barbara Brooke, Miles Perret Cancer Services in Lafayette, Louisiana, Army Medical Center in Houston, Texas, and the Veterans of Foriegn Wars Women's Auxiliary in West Virginia. They are accepting gently used and cleansed fashionable wigs to distribute. In America, it is estimated that the number of new cancer cases is estimated to be around 1.4 million people.
"Our patients come in daily to the Cancer Center of Santa Barbara and because of the WigShop.com donations, they are pleased to see there are wigs available here for them," said R. Campuzano.
Thinning hair or hair loss is extremely common for women, especially as they age or if they are dealing with a medical issue. Hair loss can be devastating and an emotionally challenging experience. Thankfully, women today have so many more options for high-quality, trendy wigs than in the past. Wigs are available in every conceivable style, color and length. They are also extremely comfortable and natural feeling.
"Many of our wigs weigh two ounces or less," says Moore. "And instead of the old one size fits all mentality, many wigs are now available in sizes, which will ensure that the wig will remain comfortably and secure in place."
To donate a new or gently used wig visit http://www.WigShop.com/donate_your_wig and choose to send your wig to one of the three organizations. And to encourage women to participate in the donation program WigShop.com is offering special discounts as a thank you for helping women in need.
WigShop.com is the premier online store for trendy, fashionable wigs, hair extensions, and hair related products and offers a unique style guide to help customers choose the best wig and color options. Launched in 2005 WigShop.com features products from top designers, stylists and celebrities including Jessica Simpson and Ken Paves, Raquel Welch, Naomi Sims, Star Jones, Paula Young, and many more. Orders can be placed online at http://www.WigShop.com or by calling 1-800-689-2587.
###