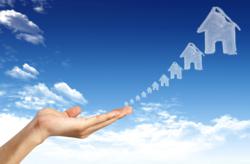 You really have to play around with the site for a bit and experience for yourself to see how fundamental of a level we are restructuring contextual group communication standards
Irvine, CA (PRWEB) April 26, 2011
IFCASE unveils Internet Operating System WeaveSpace after gathering the swift support of greater than one thousand registered users from the January launch of Charter Campaign, WikiGroups.Org (http://www.WikiGroups.org).
The WikiGroups Project, with the ultimate goal of building an online encyclopedia for existing groups, is creating a platform designed specifically for groups to enhance communication, create and launch custom marketing campaigns, and easily access relevant resources like documents and applications.
Powered by WeaveSpace, a "Group" version of Windows, the WikiGroups Project is building a future where:
1. People can easily locate, join and connect with groups.
2. People can easily establish and market a group.
3. Groups can build the right context (like a "group office") to facilitate group communications and activities;
4. Groups can allocate members and resources into sub-spaces to support exclusive member communications and activities; and
5. Groups can easily create, launch and manage public and internal campaigns.
"Groups have been and always will be a very fundamental, constructive, and active part of our society. Unfortunately there is a lack of an online platform that is specifically designed for groups and for individuals seeking to find and connect with those groups" said Mr. Frederic Sheu, Director of WikiGroups, "You really have to play around with the site for a bit and experience it for yourself to see how fundamental of a level we are restructuring contextual group communication standards, as well as why WeaveSpace is unique in its capacity to manage people in addition to resources," he concludes.
About IFCASE: The Institute for Computational Activity Science and Engineering (IFCASE) was founded in 2011. With a mission to stimulate and inspire computational activities in every part of our life, the Institute has made available its proprietary WeaveSpace framework, a free, non-invasive and personalized Internet Operating System, to deploy new findings and inventions related to computational human activities.
###