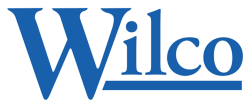 It... (Wilco)...just has such an all around appeal. Good environment, good values, good planning, good benefits. I truly love my job.
Portland, Oregon (PRWEB) September 22, 2012
As published in The Oregonian's article by Scott Bernard Nelson on September 15th, 2012, Wilco was named among the top workplaces in Oregon and Southwest Washington for 2012 out of 111 companies that made their employees available for confidential surveys conducted by an independent consulting and data-gathering firm (WorkplaceDynamics LLP). Based upon employee recommendations and answers to 22 survey questions relating to aspects of satisfaction, recognition, work-life balance, compensation, etc., over 27,000 employees rated their employers on a 7-point scale. WorkplaceDynamics LLC averaged the scores and named the top ten large, top ten mid-sized (of which Wilco is included) and top forty small companies.
Wilco has evolved into the Northwest's largest Ag Supply cooperative providing Agronomy, Petroleum, and Retail Farm Store products and services to both members and non-members. As the Northwest's #1 supply cooperative, Wilco serves the unique needs of over 500,000 customers with a member base of over 3,000 strong. This tradition of success and stability is largely due to unwavering member loyalty and support, and a clear vision of the values and strategies that guide the coop.
What employees say…
"Because… I have positive support from the Senior Management Team."
"It is a balance with home and work. They believe in family, community service and they walk the talk."
"Wilco treats me fairly and management listens to its employees with an open mind."
"It just has such an all around appeal. Good environment, good values, good planning, good benefits. I truly love my job."
"The positive work environment."
"They know who we are as employees. I get to see them once in awhile and they know my name. That is important to me…"