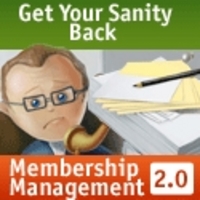 We're very pleased the Cooley Law School has chosen Wild Apricot platform for its student organization websites
Toronto, ON (PRWEB) September 4, 2008
Wild Apricot, a leading Membership Website Platform, announced today that it has been selected to host the websites of all the officially sanctioned student organizations at Thomas M. Cooley Law School, the largest law school in the United States, with three campuses located in Auburn Hills, Grand Rapids, and Lansing, Mich.
Student clubs, associations, and societies as varied as the American Civil Liberties Union, the Gay Rights Alliance and the Cooley Law School Republicans are all taking advantage of the benefits of the web-based tools offered by Wild Apricot's membership management software. Wild Apricot's focus on ease of use means that the corporate Web team can spend less time on training and more time supporting aspiring student webmasters and volunteers involved in each organization. Furthermore, since Wild Apricot is a hosted (Software-as-a-Service) platform, all the maintenance and updates are handled in the background and do not require any work on the IT team's part.
"Our students have been really very enthusiastic and quick to pick up on the possibilities of Wild Apricot-based interactive websites," said Ric Tombelli, Web Director at Thomas M. Cooley Law School. "Since we started, we've been fielding more and more requests from student groups to get their site enabled. Law students have so little extra time, so they are looking for ways to improve communications for their member community. The automated event and online membership management tools integrated into Wild Apricot website software really helps them accomplish tasks even when they aren't managing the site."
"With more than 15 million students enrolled in colleges across America, there's a huge need for the student organizations representing those students to communicate with their members, organize member interactions, promote and host events, collect funds and keep track of members," said Dmitry Buterin, Chief Apricot at Wild Apricot.
"We're very pleased the Cooley Law School has chosen Wild Apricot platform for its student organization websites," said Buterin. "The combination of ease of use, powerful capabilities and affordability of Wild Apricot make it the perfect membership website platform for any student organization."
About Wild Apricot
Wild Apricot is web-based, all-inclusive membership website software designed for associations and clubs, online communities and support groups, membership websites and charitable organizations. More than 5,000 organizations have already registered to use Wild Apricot service, which offers integrated website content management, membership database, member self-service portal and event registration, e-mail communication, blogs and forums, and online payments. With pricing ranging from $25 to $200 per month and with a product design tailored for non-technical users, Wild Apricot is an ideal website solution for even the smallest member-based organizations, groups and communities.
Wild Apricot is a product of Bonasource Inc. - founded in 2001 and based in Toronto, Canada. BonaSource is a Microsoft Gold Certified Partner in Software Solutions and Business Process Integration.
About Cooley Law School
Celebrating its 35th anniversary this year, Cooley Law School is the largest law school in the country. Founded in 1972, it operates J.D. programs across Michigan in Lansing, Auburn Hills, and Grand Rapids. Today, Cooley Law School has more than 12,000 graduates and also offers joint degree and Master of Laws programs. Cooley offers enrollment three times a year; in January, May and September.
# # #