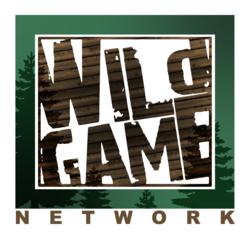 "With quick and easy access to thousands of premier hunting and fishing destinations anyone who likes to hold a rifle or fishing rod in their hand will continue coming back to the site,"
Ankeny, IA (Vocus/PRWEB) April 06, 2011
An important key to successful business is reaching and keeping customers. Marketing your resort through Wild Game Network(WGN) can help maximize your contacts and profits by keeping your business booked for the entire season.
WGN distributes to over 300,000 news outlets to promote your site. The internet world is constantly changing and the expense, time and knowledge to keep up with these opportunities can be overwhelming. When trying to find the perfect destination for the next outdoor adventure, customer choices are endless. Your potential guests can spend hours scouring through hundreds of websites, guides and travel brochures and still not find exactly what they are looking for—and they may not find your resort! "We are constantly updating the Wild Game Network by adding additional locations and including more options to help users find the place where they'll bag their next big bear," says Lynn Worley (aka Walleye Worley), owner of the Wild Game Network. He adds, "When it comes to planning a weekend vacation or finding your next outdoor destination, Wild Game Network will be the best place to begin your search."
No other hunting, fishing or camping website provides as much information targeted to the specific interests of outdoorsmen like Wild Game Network. We work with partners who have over 20 years of experience with internet advertising.
WGN is an economical, easy to use and customer friendly marketing tool. Your maximum investment is less than one day of what you would normally charge to rent your cabin, charter or outfitting trip. It is important to know, WGN staff will be available to assist you in setting up and maintaining your listing.
For your customers, Wild Game Network is designed to be the one-stop location for outdoorsmen looking to book resorts, lodges, outfitters, cabin rentals, campgrounds and sport fishing charters. Additionally, property owners can advertise information on the "Last Minute Deals" section for times that open up from cancellations of previously booked trips or openings that were never filled. Property owners will be able to pass along savings to other customers when they're trying to fill a vacant slot. The site also provides valuable information on resort properties for sale.
"With quick and easy access to thousands of premier hunting and fishing destinations anyone who likes to hold a rifle or fishing rod in their hand will continue coming back to the site," continued Worley.
Using Wild Game Network, that dream walleye-fishing trip in Canada or remote moose hunting trip just became more accessible and affordable.
You can advertise your business on wildgamenetwork.com in two ways:
1. You may list your site at no charge. With this option you can list the following information: business name, property owner, address, phone number, e-mail address and inclusion on an interactive map.
2. For only $199/year, in addition to the free listing information, you will get your own featured seven page website where you can easily update the content at any time. Your personalized website will be given a unique URL address and can include a photo gallery, amenities, area attractions, last minute deals, properties for sale and a placement marker on an interactive map. Your property's website will also be included in search results when a user searches for specific species of fish or wild game. Links to your existing website will be available.
Visit http://www.WildGameNetwork.com or call 800-251-3240 for more details.
About Us… The Wild Game Network was created by sportsmen for sportsmen and women who wanted an easy to use on-line travel website for the hunting, fishing and camping industry. Through their own personal experiences, the founders realized a single resource did not exist to meet the needs of both potential customers and resort owners via a network. The creative result is http://www.wildgamenetwork.com , a network which caters to all of these North American and Canadian customers with plans for worldwide distribution. By minimizing the cost to list properties and maximizing the content, the founders of Wild Game Network have created the ultimate website for all outdoor enthusiasts to help them locate their next "wild" adventure.
###