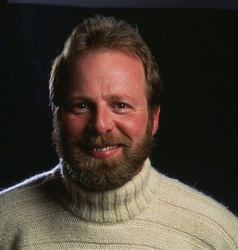 Marty Stouffer's Wild America
Aspen, CO (Vocus) October 8, 2010
A few years back, Marty Stouffer wanted to post his own extensive collection of "Wild America" Series Videos on the Internet and be able to charge a reasonable price for downloading and viewing them.
It seemed like a fairly logical project given the success of sites like iTunes and others. But, it was anything but simple. In fact, it was virtually impossible.
Incredibly, after a tremendous amount of research, Marty finally discovered that no such service was available. At least there was nothing that was affordable to the average individual. Yes, he was able to discover some encoding and hosting services that might do this sort of work, but it was clear they they would charge an exorbitant price for the work that would be needed. In the case of "Wild America", all the price quotes received were in excess of $50,000.
And that did not include any sort of sales or marketing provisions. In other words, he discovered that it was simply too expensive. So, with none of the services that he could find being even close to affordable, simple, or all-inclusive, it was clear that he had to do what he had done on many previous projects - build it himself from scratch and with virtually no knowledge of the complex world of HTML and Application Development..
So, he brought in his brother Mark Stouffer and their partners John Carr and Craig McDonnell, all of whom had more "nuts and bolts" experience in that realm than did he, and, over a course of years, they diligently worked to build just such a system. It is finally finished. They think that users will agree - its pretty darn cool.
It is absolutely one-of-a-kind.
And the best part of all: VideoVolcano is all about helping other independent Videomakers to succeed at making money with their Videos. Marty and many others believe that the future of the Internet and the new face of Media in America will be provided by creative young individuals who are ready to break the old rules as they build new things.
This is something with which Marty is very familiar and has actually been the trademark of his long and successful career. He built something else from scratch that had never before been done. Before the "Marty Stouffer's Wild America" Television Series was born, nature lovers watched Marlin Perkins' "Wild Kingdom". Jacques Cousteau's "Undersea World" was another wildlife favorite, as well as Lorne Greene's "Last of the Wild" and Bill Burrud's "Animal World". Even Walt Disney got into the act as one of the earliest natural history filmmakers.
Recently, "Marty Stouffer's Wild America" has emerged as the latest and, in terms of audience numbers, the most popular of them all. There are numerous other Series on the various cable channels, but virtually all of them have a very limited audience compared to the Glory Days of the genre. Even so, it was the fertile soil from which the expanding world of content on the Internet has sprung.
In that world of standard television distribution, Stouffer took the standards of the business, shook them up, broke many, may most and perhaps all of the rules, as he worked to creat an outstanding and innovative Series that has been, in more than one Season, the very top-rated Television Series on American television about the natural world. What Stouffer's predecessors taught him was good. What he came up with himself is even better.
What they are now working on for the Internet is better still. The many and difficult lessons learned from Television production will transfer well to the job at hand for Online Video delivery. While many nature programs traveled the globe to film the exotic and unusual creatures in far away places, Stouffer chose to stay close to home. He had a hunch that American viewers were eager to see what kind of wildlife their own country had to offer. So, figuring that less is more, Stouffer scaled the Animal Kingdom down to size and focused only on the creatures of North America. He also realized that even an eager audience has a limited attention span.
Accordingly, he developed his Program length to an un-traditional half hour, and thereby created a format that was easier to develop and allowed more experimentation in subject matter. A Program such as "Beautiful Blues," about all the places that the color blue is found in nature, could never have filled an hour-long Special slot; but it is perfectly suited for a shorter format. Now, for the Internet, the slots are getting smaller and smaller... a 10:00 Program is considered long and an optimal length is actually more like 2:00 to 3:00 minutes. It is truly becoming "The Short Attention Span Theatre".
Which is both good and bad.
Like any good informational Series host, Stouffer gets up close and personal with his subjects. Not a particularly shy person, Stouffer moves right in to film the more shocking aspects of the wild: reproduction and confrontation - sex and violence. Close-up mating scenes and dramatic life-and-death chases between predator and prey are not only regular fare on "Wild America", but also the spark that ignites some irate viewers in protest. As Stouffer explains, "It's uncomfortable and controversial when people see animals mating and killing on TV because we don't approve of that kind of behavior in public among our own species."
"But animals don't see it that way. All they know is what their instinct tells them they must do to survive." Clearly, Stouffer believes there is no side-stepping the reality of the wild. "What happens in nature is exciting on its own. We just document it."
From the start, Stouffer's assertive subject matter set his Series apart. His presentation also proved that this was a nature program not quite like the others. Static shots, jerky zooms and dizzying pans of the past went out. Close ups, slow motion and breathtaking time lapses came in. "We wanted to make wildlife documentaries a more aesthetically pleasing format," says Stouffer.
At present, this is also a serious concern regarding the production of content for the Internet. As valuable as it is that virtually any person in America can now produce a Video that can be seen around the globe, it is also critical that these many budding Videographers learn the basic production techniques and apply them to their own projects.
In the production of television films, by taking a fresh new approach, Stouffer was able to demonstrate "The Magic of Film", which is the title of a chapter in the book he wrote. He is especially proud of the time-lapses that have become one of the "Wild America" trademarks. Used as transitions between sequences, a time-lapse speeds up the action to show a spectacular sunset from start to finish, or the moon and stars rotating on their unseen axes in the night sky. Equally as stunning are the "Time lapse plates" that Stouffer invented. An example of this technique is an autumn golden scene of the majestic Maroon Bells as they dissolve into snow-capped winter, then melt into blooming spring and full green summer, right before the eyes.
Stouffer says, "Who knows what sort of amazing new techniques all these new Internet Video Producers will come up with. We're just happy to be offering them a tool that they can use to make a buck in the process and to be able to create and experiment even more."
As the creator of "Wild America", Stouffer had the absolute power to impose any new technique they could invent and, in the process, to break all the rules. It could even be said that, for that era, he was a Renaissance man of wildlife documentaries. He still is. He writes. He films. He directs. He produces. His knowledge of wildlife is so extensive he stops just short of talking with the animals in the manner of Doctor Doolittle. Not many other nature program hosts can claim as many talents.
And, in the same way that he embraced his love and understanding of Wildlife, in recent years, his enthusiastic energy has focused on the ways in which the Internet is soon to become the New Television.
As for formal education, Stouffer has a Degree in English from the University of Arkansas, which he calls "A bit of an oxymoron". As for his previous efforts, Stouffer hopes his contribution towards exposing America's rich natural heritage has made a difference, and has made people more aware of the delicate balance between the civilized and untamed elements of our country.
In the same way, he is hoping to change much about the way that the actual programming itself gets produced and distributed.
Even though he still has Programs airing on regular Television and he still sells DVDs; some time back, seeing the changes coming, Marty wanted to post his own Videos on the Internet and charge a reasonable price for downloading and viewing them.
As stated, almost amazingly, he discovered that no such service was available. At least there was nothing with any sort of reasonable price tag attached. Yes, there are encoding and hosting services that are happy to charge exorbitant prices for the simplest of encoding tasks. But, none are even close to being affordable, simple, or all-inclusive.
The extensive experience and talents of Marty's brother Mark Stouffer and their partners John Carr and Craig McDonnell, have recently put "A million hours" into building the new Application, pounding on computer keyboards and writing the complex code required to make it all happen. It is now ready for prime time and for use by the thousands and millions of other producers who can benefit from their knowledge and commitment.
This new Application VideoVolcano is all about helping other independent Videomakers to succeed at making money with their Videos. These guys and gals are definitely the future of the Internet and the new face of Media in America.
This is not a scam. This is not one of those 127 or so other sites where a person will post Videos and get paid practically nothing, if they get paid at all. Vidcano is based on the fair and reasonable concept that "Videos worth watching are Videos worth paying for."
For any specific questions, please contact directly:
Marty Stouffer
Media Delivery Technology LLC
Aspen, Colorado, USA
Telephone 970-925-3033
Cell phone 970-309-7444
http://www.MedDelTech.com/video.html
###