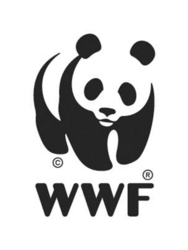 This legislation will make it easy for any American to make a real impact in protecting tigers, elephants, rhinos and many other threatened and endangered species by simply visiting their nearest post office
Washington, D.C. (Vocus) September 23, 2010
The House of Representatives yesterday passed by voice vote legislation that would establish a new postage stamp to benefit species conservation efforts. The legislation was first conceived by World Wildlife Fund in 2000 and creation and implementation of the program has been a priority for WWF for the past 10 years.
The bipartisan bill, H.R. 1454, the Multinational Species Conservation Funds Semipostal Stamp Act, directs the U.S. Postal Service to offer a premium-priced stamp above the standard first-class rate and dedicates the additional revenue raised to wildlife conservation projects. The legislation does not affect the cost of a regular first-class stamp; an analysis by the Congressional Budget Office found that the bill would pose no cost to taxpayers.
"This legislation will make it easy for any American to make a real impact in protecting tigers, elephants, rhinos and many other threatened and endangered species by simply visiting their nearest post office," said Ginette Hemley , WWF's senior vice president for Conservation Strategy and Science. "With the simple purchase of a stamp, any of us can have a direct hand in funding critical conservation efforts that will help preserve our world's wildlife for future generations."
Funds raised by the stamp would be directed to the U.S. Fish and Wildlife Service's Multinational Species Conservation Fund, which administers grants to help combat poaching, protect habitats, control diseases and support public education efforts. The program is credited with helping to significantly improve the status of wildlife, including great apes in central Africa, rhinos in southern Africa, rhinos in Nepal and tigers in Russia.
H.R. 1454 is cosponsored by more than one-third of House members, almost equally divided between Democrats and Republicans. It passed the Senate in July and now heads to President Obama, who is expected to sign the legislation into law within days.
"The universal support of this bill on both sides of the aisle demonstrates that wildlife conservation is something we all can agree on," said Hemley. "WWF thanks Representatives Henry Brown (R-SC), Madeleine Bordallo (D-Guam), Nick J. Rahall (D-WV), Edolphus Towns (D-NY) and Don Young (R-AK) and Senators Lindsay Graham (R-SC), Sam Brownback (R-KS), Joseph Lieberman (I-CT), Sheldon Whitehouse (D-RI) and Tom Udall (D-NM) for their leadership and support in passing H.R.1454."
ABOUT WORLD WILDLIFE FUND
WWF is the world's leading conservation organization, working in 100 countries for nearly half a century. With the support of almost 5 million members worldwide, WWF is dedicated to delivering science-based solutions to preserve the diversity and abundance of life on Earth, halt the degradation of the environment and combat climate change. Visit http://www.worldwildlife.org to learn more.
Contact:
Rhys Gerholdt, WWF
(202) 495-4402 – office
(202) 341-1323 – mobile
rhys(dot)gerholdt(at)wwfus(dot)org
# # #