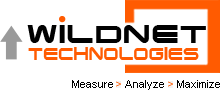 Noida, India (PRWEB) March 30, 2014
Recognizing the fact that visual data is more appealing and interesting in comparison to plain and simple text, the prominent leader in online marketing industry Wildnet Technologies has extended its services offering portfolio with the inclusion of info-graphic design services.
The info-graphic service offered by the Wildnet Technologies has earned huge acknowledgment and appreciation amongst the global client base. Info-graphics can simply be defined as a graphical representation of complex data in visually stimulating way. The basic aim behind creating info-graphics is to present complex and complicated information with illustrative visuals so as the user understands the matter quickly and easily.
"Wildnet Technologies offers info-graphic designer and marketing services from initial concept to realization. The info-graphic marketing program offered by our company is preferably designed to increase traffic, brand awareness and inbound links. The team of professional graphic designers at Wildnet Technologies design eye catching info-graphics that draw much attention of visitors to a website, product and services. The company offers info-graphic designs at highly competitive rates," as asserted by Chief Executive Officer (CEO) of Wildnet Technologies.
The info-graphic designers of the company design attention-grabbing graphic designs combined with quality content developed by professional content writers. Wildnet helps its clients to reach out to a wider audience base with the use of striking info-graphics. The easy digestible format of info-graphics helps viewers to understand the idea or concept of a project in an effective manner. An attractive and noticeable info-graphics within blog posts, articles and landing pages can create a huge impact on readers mind.
About Wildnet Technologies
Wildnet Technologies is recognized as one of the most reliable names in search engine optimization and website design and development. The company holds specialization in the field of SEO tools and techniques and offers a range of SEO services that are designed specifically as per the needs of clients. The company also offers customized services in a bid to suit diverse business needs. With the help of impactful and result-oriented marketing and advertising campaigns the company has established its position as the first-rate SEO Company in India. Search engine optimization (SEO), pay per click (PPC) advertising, website design services, mobile app development services, link building, offshore SEM services etc are some of the prominent services being offered by the company. The company has been awarded ISO 9001:2008 certification which is an international standard that ensures superior quality products and result-oriented services. The dedicated SEO services offered by the company help businesses increase their rankings, revenue and online presence.
Contact Details:
Wildnet Technologies Pvt. Ltd.
30, Sector 63,
Noida - 201301 (UP)
INDIA
Website: http://www.wildnettechnologies.com