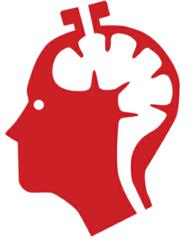 "Safe Money San Antonio", A New Retirement Educational Website For Baby Boomers And Retirees, Is Released This Week By Metropolitan CMG.
San Antonio, TX (PRWEB) May 17, 2012
A San Antonio based Retirement Income and Safe Money planning team, Metropolitan CMG teamed up this week with Annuity Think Tank to create a new educational retirement income website called "Safe Money San Antonio". This new informative retirement website will feature daily retirement and income planning content including blogs, articles, and retirement focused white papers. "Safe Money San Antonio" will also highlight relevant retirement videos focused on the importance of contractually guaranteed lifetime income and the pros and cons of annuities.
A recent retirement study by Blackrock titled, "Reengineering Retirement", revealed that baby boomers are completely rethinking retirement. Instead of looking for growth and high returns, the fear of outliving their nest egg has turned the focus to preservation of principal, safety, and income. As baby boomers and retirees in the San Antonio area begin to search the web for the best retirement information, the need for up to date and unbiased research is crucial. The site, http://www.SafeMoneySan Antonio.com was designed to make retirement education easy for baby boomers online. SafeMoneySan Antonio.com updates with new retirement relevant information and articles on a daily basis and can serve as the one stop shop for retirement instruction for San Antonio baby boomers.
About Wiley Carter and Metropolitan CMG
Metropolitan CMG principal Wiley Carter has over 30 years' experience in the field of financial services. Mr. Carter holds the designations of CRP, as a Certified Retirement Planner and CRPC, Chartered Retirement Planning Counselor from the College of Financial Planners in Denver, Colorado. He has conducted workshop seminars and one on one counseling throughout the United States and abroad in Germany, Switzerland & Austria since joining the financial services industry in 1977.
Mr. Carter has also worked in the brokerage industry for firms providing services and products such as stocks, bonds, mutual funds, commodities, insurance, annuities, realty, mortgages and business analyst consulting over the years. Mr. Carter has focused the last 11 years on estate and retirement planning. Metropolitan CMG clients are seniors, retirees, government employees and business owners. Most of our clients are looking for solutions to Long Term Care, Lifetime Retirement Income, Insurance, Annuities and safe money strategies that provide the potential to deliver exceptional performance and provide for a reduction or elimination of estate, gift and income taxes. We work with financial institutions, affiliate financial planners, and board certified legal and accounting firms to provide comprehensive financial services. Services include: retirement planning, tax free & tax deferred income strategies, life time income, annuity advice and selection, life and long-term care insurance, planning for nursing home care and Medicaid spend down strategies, tax reduction or elimination, estate planning, business succession planning, access to conservator-ship and trust and trustee services. Our mission is to provide the most current information available with access to financial products, instruments and tax efficient strategies to protect your assets and your legacy, maximize current and future income with continued growth without exposure to risk of capital.
About Annuity Think Tank
Annuity Think Tank's vision is to be the first place advisors and consumers come to for innovative annuity solutions, unbiased annuity education, annuity research, and the most comprehensive annuity information on the web. Advisors and financial professionals, please visit our site designed for you at Annuitythinktank.com. For further questions contact us toll free at (855)888-6494 or email us at info(at)annuitythinktank.com. We appreciate any and all feedback including new video ideas, blogs, and annuity concepts.