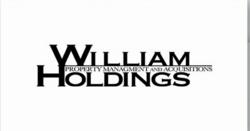 Los Angeles, CA (PRWEB) February 20, 2013
Los Angeles property management and acquisition firm William Holdings has announced plans to install solar power systems in their entire portfolio of properties by the end of 2013. The plan is expected to save the firm and their residents up to 70 percent on their utility bills.
The move to solar power by William Holdings is the latest effort in the firm's commitment to go green. They previously installed low-flow plumbing, energy efficient windows and appliances, and participate in a gas saving weatherization program.
William Holdings is one of the largest property management firms in Los Angeles with an expansive portfolio of properties in the Los Angeles area.
For more information about William Holdings properties and vacancies please visit the firm's website or call them at (323) 851-1115.