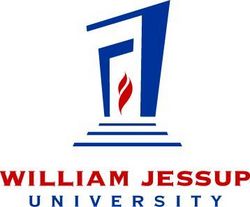 Rocklin, CA (Vocus) February 26, 2010
William Jessup University and 1380 KTKZ radio will co-sponsor America Unplugged on Thursday, April 29 at 7:30 p.m. in the university's Academic Warehouse. The event is comprised of a five city national tour featuring William J. Bennett and Michael Medved.
Dr. Bennett is one of America's most important, influential and respected voices on cultural, political, and education issues. He is the Washington Fellow of the Claremont Institute, and a CNN Contributor. He is also the chairman of Americans for Victory over Terrorism, a project dedicated to sustaining and strengthening public opinion as the war on terrorism moves forward.
Bennett is the host of "Bill Bennett's Morning in America", a nationally broadcast radio show from 6-9 a.m. EST.
During the 1980s, Bennett emerged as one of the nation's most prominent political figures. He has served as President Reagan's chairman of the National Endowment for the Humanities (1981-1985) and Secretary of Education (1985-1988), and President Bush's "drug czar" (1989-1990).
Medved is a nationally syndicated radio talk show host, best-selling author, and veteran film critic. His daily three hour program, emphasizing the intersection of politics and pop culture, reaches close to 5 million listeners in over 200 markets, coast to coast. For twelve consecutive years, he's been listed by Talkers Magazine as one of their "Heavy Hundred" most important American talk show hosts. For seven of those years, his show has also been listed as one of the ratings top ten.
Earlier in the day, Medved will air his national radio program from noon to 3 p.m. in the William Jessup University broadcast booth located in the University Commons. This portion of the event is open for viewing to the public.
In addition, autographed copies of Bennett's and Medved's books will be available for sale at the Rocklin-based campus. The event will be emceed by talk radio host, Eric Hogue.
Tickets go on sale Thursday, February 25. Prices are $25 for general admission and $35 for premium seating. Early bird pricing is available until March 19 and offers a $5 reduction in ticket price. To purchase tickets, go to ktkz.com or call (916)-924-0710.
About William Jessup University
Founded in 1939 by William Jessup, the University moved to Rocklin, California, in August 2004. WJU is the first and only WASC accredited private four-year university to have its main campus located in the greater Sacramento area, offering degrees in many different disciplines, including Business Administration, Family & Children's Ministry, English, History, Intercultural Studies, Liberal Studies (Teacher Education), Music, Pastoral Ministry, Psychology, Public Policy and Youth Ministry. Anticipated majors include fields in the humanities and science. WJU also offers a School of Professional Studies (SPS) at its campuses in Rocklin and San Jose. Program concentrations in Rocklin include Business Administration, Counseling Psychology and a Post-Baccalaureate Teacher Credential Program. In San Jose, concentrations are offered in Business Administration, Counseling Psychology, and Christian Leadership. For more information, please visit http://www.jessup.edu or call (916) 577-2200.
# # #