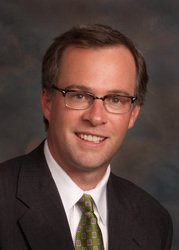 Charlotte, NC (PRWEB) August 1, 2008
William Bray recently gave the keynote address at Regent Law School's Entertainment, Sports, and Intellectual Property Legal Society's End of Year Banquet in Virginia Beach, Virginia. Mr. Bray's presentation focused on his experience as a motorsports attorney, and specifically his representation of teams and drivers in all series of NASCAR racing.
Motorsports law is a unique practice area involving a wide range of services. Mr. Bray negotiates multi-year contracts on behalf of drivers, as well as sponsorship agreements and licensing agreements on behalf of corporate sponsors and teams. In addition, his firm assists its motorsports clients in traditional areas of legal representation such as litigation, trademarks, mergers and acquisition.
Mr. Bray is a frequent speaker on issues related to NASCAR and motorsports law. He is an adjunct professor of sports law for the Sports MBA Program at UNC-Charlotte's Belk College of Business, and in 2006 he served as the chair of the North Carolina Bar Association's Sports and Entertainment Law Section, where he organized its first-ever motorsports seminar, Law in the Fast Lane. Mr. Bray is a graduate of Davidson College and the University of South Carolina School of Law.
The Bray Law Firm is a three-attorney firm based in Charlotte. It offers a wide variety of general corporate law and small business services in dozens of industries in the areas of business law and commercial litigation. It is one of the few firms in the region, however, with a dedicated emphasis in the areas of sports and entertainment. In addition to working in NASCAR, the firm represents clients involved in film, television and music. For more information on the firm and its practice, you may visit its website at http://www.braylaw.com, or reach it by telephone at (704) 523-7777.
###