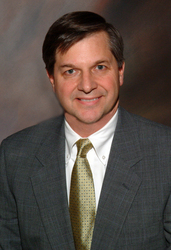 2009 Best Places to Work in Dallas/Fort Worth.
Dallas, TX (PRWEB) July 24, 2009
Williams Financial Group (WFG) announced today that J. Michael Perry has been named Senior Vice President of Field Development. Perry, who most recently served as Executive Vice President and National Sales Manager with VALIC, will be responsible for field development and expanding WFG's growing network of independent brokers and advisors.
Perry comes to WFG with more than 25 years of experience as a financial advisor, strategic leader and catalyst for business development. Commenting on the appointment, WFG Founder and CEO Wilson Williams said, "Mike has a record of success in recruiting top talent and managing a customer-centered sales team. He is a perfect match for Williams Financial Group as our portfolio of investment products and our team of independent advisors and brokers continues to expand to meet the needs of a growing client base."
Perry began his financial services industry career with VALIC as a financial advisor in its Baltimore Region in 1983. He was named District Manager of Virginia in 1987 and assumed expanded responsibilities when he was promoted to Regional Manager in 1999.
Beginning in 2000, Perry began serving as Regional Director - Mid-Atlantic Region. He was a recipient of the VALIC District Manager of the Year Award (1996) and Regional Manager of the Year (1999). Both honors reflected outstanding achievement in sales growth and financial advisor recruitment during the year.
In 2004, Perry was named Executive Vice President and National Sales Manager. He was responsible for managing VALIC's national sales organization including its eight regional offices and nearly 2,000 financial advisors. He will start his new position at Williams Financial Group on July 9.
Perry, 52, is a native of Rocky Mount, North Carolina. He received his B.S. degree in political science and public administration from James Madison University in 1979.
About Williams Financial Group (WFG):
Williams Financial Group of Companies is an independent full-service financial services firm providing support to brokers and advisors nationwide. The group manages more than 60,000 accounts representing $6.5 billion in assets.
WFG was recently honored by the Dallas Business Journal as one of the "2009 Best Places to Work in Dallas/Fort Worth." WFG received "The Dallas 100™ Entrepreneurship Award" from the SMU Cox School of Business (2008) and the firm's subsidiary, WFG Investments Inc., was named to Financial Planning Magazine's "FP 50" list of the fastest growing independent broker-dealers (2008, 2009).
WFG operates through four separate affiliated entities: WFG Investments Inc., a member of FINRA and SIPC, offers securities for the firm's network of brokers. WFG Advisors LP, a Registered Investment Advisor, provides fee based advice for clients including systems and client management capabilities. WFG Strategic Alliance Inc. is organized as an insurance agency to support the company's wealth management products and services, as well as all insurance related products. WFG Capital Inc. offers private placement and alternative investment products.
For additional information regarding the subject of this release contact Sarah Mathewson. To request a WFG Independent Advisor kit, contact Dee Morgan or visit us online Williams Financial Group.
###