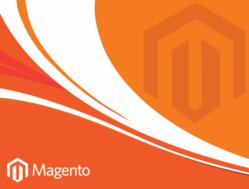 Thanks to the integrated nature of Magento, the Williams Commerce team is able to concentrate wholeheartedly on ensuring top-tier design.
Leicester (PRWEB UK) 28 February 2013
Commerce is constantly transforming in the face of new technical advances and market trends. In the last decade it seemed to be loosely decided that brick & mortar trade had become unreliable, and a visible online presence was necessary to validate and expand a business to wider audiences. Theoretically, any company with an attractive USP could find themselves a large customer base interested in their particular offerings. This audience could be funnelled towards them unobtrusively through booming practices such as Search Engine Optimisation.
In modern commerce, even this approach is slowly becoming dated. Much like a lone high-street presence was found limiting, maximising growth often requires companies to move beyond the restrictions of a singular web presence. Even for a seller providing a wide variety of products, many find consumers enjoy a targeted shopping experience, with products clearly distinguished by brand or line. For this reason, Williams Commerce are now helping their customers to manage multiple storefronts through Magento Multi-Store services.
Development platforms like Magento allow for companies to achieve these kinds of results in a manner that's not only accessible to consumers, but integrated from a design perspective. Magento Multi-Store permits management of multiple unique storefronts from one centralised Content Management System (CMS).
Stores can be populated from a centralised catalogue, with the creator free to make generalised changes to stock, or specific interpretations according to the storefront. Descriptions and prices can be subjected to slight alterations, depending on the intended customer base. For companies engaging in regular trade abroad, storefronts with alternate currencies and languages can be dealt with as modifiers via the regular Magento back end.
Being able to minimise the investment of time and effort needing for content management, Magento Multi-Store frees up companies to focus wholeheartedly on the design process of the storefronts themselves. Thanks to the integrated nature of Magento, the Williams Commerce team is able to concentrate wholeheartedly on ensuring top-tier design, with variable items such as products and content able to be implemented and edited effortlessly.
Williams Commerce are a search marketing and web development agency, located in central Leicester. By specialising in a sturdy, open-source eCommerce platform such as Magento they are able to offer their customers centralised management on any number of integrated storefronts, limited only by the scope of the client.