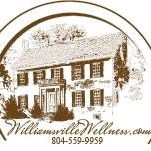 Hanover, VA (PRWEB) September 05, 2013
The NFL season is here and with it brings the utmost excitement from its millions of fans. Many TV shows, ads, radio stations and media are all switching its focus toward capturing this huge football loving audience. Fantasy football, which is very popular and almost considered a new sport, goes hand in hand with the NFL season. The problem with the NFL season and fantasy football is the increased gambling rates it brings. Many people bet on their teams in an effort to win extra money. But, what starts as a simple pastime hobby can turn into a serious addiction if left unchecked. According to the Huffington Post, many NFL teams are allowing local gambling ads, such as local casinos, to occur during games and on local radio broadcasts. The teams benefit from these ads, because of the increased revenue they earn from people's excessive gambling, but the teams don't take into account the effects it has on the gamblers themselves.
There is one popular betting site that states that 82% of all bets for the 2013-2014 upcoming NFL season will take place online. This same figure was only at 37% in 2004, so a pretty significant increase in a short period of time. These sites prey on people to constantly bet money until they increase their gambling to try and recover losses. If the problem gambler doesn't seek treatment, a simple hobby can turn into addiction. Many people don't even realize they have an addiction until its too late. Usually obsessive habits take over and gambling consumes their mind almost on a constant basis.
In an effort to utilize resources and help more people with these gambling problems, Williamsville Wellness offers a 10-day program that includes 27 individual therapy sessions, 27 group sessions with family members and a psychological evaluation. Many people that have undiagnosed gambling addiction don't have time to devote 4 weeks to treatment, since they have full time jobs. This makes seeking help a problem for many gamblers. Williamsville Wellness shortens the 4 weeks into a 10-day program in order to help these gamblers get the treatment they need in a shorter period of time. Williamsville Wellness helps treat gambling before it escalates into addiction and also offers support after the program is over.
Williamsville Wellness is a unique treatment center that offers an innovative treatment program that is personalized to the individual. It is licensed by the Virginia Department of Mental Health, Mental Retardation and Substance Abuse Services for treatment of Gambling Addiction, Chemical Dependency and Impulse Control Disorders. The Center offers the patients a more relaxed setting and is located on 400 acres in a national landmark plantation that was restored for modern day living.
Williamsville Wellness
10515 Cabaniss Lane, Hanover, VA 23069
(804) 559 -9959
http://www.williamsvillewellness.com/
http://www.nongambler.com/