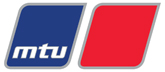 In our work, you never know when the call is coming. Most important for us is that when we get the call to go to duty, we know the engines will start. And we need to know they'll run for the entire job and give us the power we need.
Wilmington, Delaware (Vocus/PRWEB) February 03, 2011
From the merchant marine industry's point of view, the Delaware River and Bay is one busy place. Extending 90 miles from Cape Henlopen at the mouth to the northern port, Philadelphia, it's the largest freshwater port complex in the world and the second-largest oil port complex in the U.S., second only to Houston. That's 3,000 inbound vessels and over 70 million tons of cargo annually—and about 85 percent of the East Coast's oil imports. Given these impressive statistics, it's no wonder that the fleets responsible for guiding and docking the shipping traffic have high stakes in reliability.
Wilmington Tug, one of the leading ship-assist companies on the Delaware River, also has impressive statistics of its own. The company has doubled in size in the last decade to a fleet of eight tugs that assist about 2,000 ships per year—with cargos ranging from oil and steel to bananas, lumber and cars. More traffic and less room on the river leave fewer margins for error. To ensure that its tug fleet performs with the reliability needed to safely dock ocean-going ships, Wilmington Tug's vessels are powered by MTU engines.
"In our business, which is primarily docking and undocking ships, reliability of the tugboat is critical," said Hickman Rowland, owner and president of Wilmington Tug. "Big tankers come up the river carrying a million and a half barrels of oil, and our tugs must be at full capacity to meet those ships. There is no second way to do that. In our work, you never know when the call is coming. Most important for us is that when we get the call to go to duty, we know the engines will start. And we need to know they'll run for the entire job and give us the power we need."
Tugs transition from Detroit Diesel 2-Cycles to MTU Series 4000 engines
Harry Rowland, father of Hickman, founded Wilmington Tug in 1965. Hickman joined the company in 1971, and the two played a significant role in tugboat advancement by building the first Z-drive tractor tug. Introduced in the U.S. in 1977, Z-drive is a propulsion system that gives tugs greater maneuverability. On a Z-drive tug, the propeller can actually spin 360 degrees, allowing the tug to shift sideways, forward and backward—just the kind of flexibility required for ship docking.
Together with the Z-drive system, the early tugs were outfitted with Detroit Diesel 2-Cycle engines, the predecessor to MTU four-cycle engines. "Since the early days, we haven't had to worry about rebuilds every few thousand hours because we know the engines are reliable," said Hickman Rowland. But with cargo ships increasing and the margin for error dwindling, the Wilmington Tug crew realized their engines needed to advance with the times.
After a thorough search in 2001 for an engine meeting their specific requirements, Hickman Rowland and his colleagues found what they were looking for and installed two MTU Series 4000 engines in a new tugboat. The result? "We were so pleased that we've put the engines in every new boat we've built since then," said Rowland. "And now we're starting to re-power our old boats with them. When we transitioned from the Detroit Diesels to the MTU engine, we were concerned about going from a two-cycle to a four-cycle engine. But what surprised us was just how easy it was."
Currently, four of Wilmington Tug's eight boats have Series 4000 engines, all of which were purchased from Penn Detroit Diesel, a Philadelphia-based MTU distributor. The engines include units with 8, 12 and 16 cylinders. Running at about 1,800 rpm, the 16-cylinder engines deliver almost 2,400 horsepower for tugging the largest cargo ships.
Six of the tugs have a pair of engines that power twin screws, while the other two boats have a single engine apiece.
For the complete story, visit http://www.cccinc.com/pr/mtuengine/wilmington
About MTU
MTU Detroit Diesel, Inc. is the North American regional headquarters of MTU Friedrichshafen GmbH, one of the world's most important providers of diesel engines and drive and propulsion systems for ships, heavy-duty land and rail vehicles, and distributed energy. It offers a complete line of power solutions from 30 to 12,200 bhp (20 to 9,100 kW) for applications in the marine, rail, power generation, oil and gas, agriculture, mining, construction and industrial, and defense markets. MTU Detroit Diesel, Inc. is the sales and after-sales organization of the Tognum Group in North America. http://www.mtu-online.com
Tognum
With its two business units, Engines and Onsite Energy & Components, the Tognum Group is one of the world's leading suppliers of engines and propulsion systems for off-highway applications and of distributed energy systems. These products are based on diesel engines with up to 9,100 kilowatts (kW) power output, gas engines up to 2,150 kW, stationary fuel cells up to 345 kW and gas turbines up to 45,000 kW.
The product portfolio of the Engines business unit comprises MTU engines and propulsion systems for ships, for heavy land, rail and defense vehicles and for the oil and gas industry. The portfolio of the Onsite Energy & Components business unit includes distributed energy systems of the brand MTU Onsite Energy and fuel-injection systems from L'Orange. The energy systems comprise diesel engines for emergency standby power, prime power and continuous power, as well as cogeneration power plants based on gas engines and gas turbines that generate both power and heat.
In 2009, Tognum generated revenue of €2.5 billion and employs more than 8,700 people. Tognum has a global manufacturing, distribution and service structure with 27 fully consolidated companies, more than 140 sales partners and over 500 authorized dealerships at approximately 1,200 locations. The shares of Tognum AG (ISIN: DE000A0N4P43) have been stock-exchange listed since 2007 and are included in the MDAX.
###