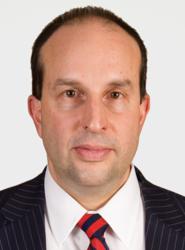 ....the presence of INCOSE SEPs on our service delivery teams increases the credibility of our professional services, which translates to increased company success.
Winchester, VA (PRWEB) May 30, 2013
Strategy Bridge International, the leader in Systems Engineering professional development, announces that Mark Wilson's article titled "Systems Engineering Professional Certification Return on Investment" is included as a special feature in the most recent edition of INCOSE's INSIGHT magazine. The article reviews the benefits of Systems Engineering certification to both individuals and organizations.
For systems engineers seeking INCOSE certification, the rewards include a competitive advantage when applying for positions and a stronger position when negotiating for compensation. Organizations can expect better solutions, improved processes, or new insights during project execution. Additionally, the organization's projects can benefit from predictable and consistent quality.
ABOUT STRATEGY BRIDGE
Strategy Bridge International enables clients to bridge the gap between strategy development and desired operating results through systems thinking, systems engineering, decision analysis, and project management. Strategy Bridge offers facilitated planning workshops and focused consulting to guide strategy and systems development, project planning, and decision-making. Strategy Bridge master instructors average over 25 years of practical on-the-job experience running complex projects and teach a full portfolio of tailored courses designed to improve organizational performance in systems engineering, project management, and leadership. For more information regarding Strategy Bridge's suite of courses or to learn more about the instructor and consultant opportunities that an industry leader can offer, visit our website at [http://www.strategybridge.com.