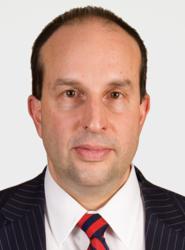 The intent will be to give more visibility to planning and execution of the quality functions at the project level.
Winchester, VA (PRWEB) October 22, 2012
Strategy Bridge International, the leader in Systems Engineering Professional Development, reports that Chief Executive Mark Wilson has been selected as an author for the Systems Engineering Handbook version 4.0 (SEHv4). "With over two decades of experience in Quality Management, including designation as a Certified Manager of Quality/Organizational Excellence by the American Society for Quality and service as a member of the Board of Examiners for the Malcolm Baldrige National Quality Award, Mark is well suited to author this topic area of the handbook," commented Paul AmRhein of Strategy Bridge.
"Quality Assurance is a new process in the SE Handbook. My intent will be to give more visibility to planning and execution of the quality functions at the project level. Unlike Quality Management, which is focused at the enterprise level, the Quality Assurance Process will assist project teams in the integration of Quality Processes through out the project life cycle," described Wilson.
The significant revision to the SE Handbook will affect all topics areas, while ensuring consistency with the recently released Body of Knowledge and Curriculum to Advance Systems Engineering (BKCASE) Systems Engineering Body of Knowledge (SEBoK) as well as ISO/IEC standards affecting Systems Engineering. The goal is to have a draft of version 4 by year-end and a document ready for final review at the 2013 INCOSE International Symposium in Philadelphia, PA.
ABOUT STRATEGY BRIDGE
Strategy Bridge International enables clients to bridge the gap between strategy development and desired operating results through systems thinking, systems engineering, decision analysis, and project management. Strategy Bridge offers facilitated planning workshops and focused consulting to guide strategy and systems development, project planning, and decision-making. Strategy Bridge master instructors average over 25 years of practical on-the-job experience running complex projects and teach a full portfolio of tailored courses designed to improve organizational performance in systems engineering, project management, and leadership.