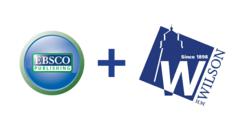 EBSCO Publishing has lifted the simultaneous user restriction and provided a free upgrade to unlimited access for all Wilson Retro Index customers.
Ipswich, MA (PRWEB) June 24, 2011
Customers with simultaneous user access to the 15 Retro Indexes available from H.W. Wilson now have unlimited access to those resources. EBSCO Publishing (EBSCO) has lifted the simultaneous user restriction and provided a free upgrade to unlimited access for all Wilson Retro Index customers.
EBSCO had hoped to move WilsonWeb users to the unlimited access model by September but has been able to complete the task much sooner than expected. All WilsonWeb Retrospecitve Index users will maintain their, now unlimited, access when they migrate over to the EBSCOhost® platform by the end of the year.
Wilson Retro Indexes include:

Applied Science & Business Index Retrospective™
Applied Science & Technology Index Retrospective™
Art Index Retrospective™
Biography Index Retrospective™
Book Review Digest Retrospective™
Business Periodicals Retrospective Index™
Education Index Retrospective™
Essay and General Literature Index Retrospective™
Humanities & Social Sciences Index Retrospective™
Humanities Index Retrospective™
Index to Legal Periodicals Retrospective™
Library Literature & Information Science Retrospective™
Readers' Guide Retrospective™
Short Story Index Retrospective™
Social Sciences Retrospective™
Many other Wilson databases include some sort of restriction on the number of simultaneous users that may access the product. Moving forward, EBSCO will offer individual institutions affordable upgrade options to move to unlimited access.
More information on the Wilson Retro Indexes and all of EBSCO's digital archives is available at http://www.ebscohost.com/archives.
About EBSCO Publishing
EBSCO Publishing is the producer of EBSCOhost®, the world's premier for-fee online research service, including full-text databases, subject indexes, point-of-care medical reference, historical digital archives, and e-books. The company provides more than 300 databases and nearly 300,000 e-books. Through a library of tens of thousands of full-text journals and magazines from renowned publishers, EBSCO serves the content needs of all researchers (Academic, Medical, K-12, Public Library, Corporate, Government, etc.). EBSCO is also the provider of EBSCO Discovery Service™ (EDS), which provides each institution with a fast, single search box for its entire collection, offering deeper indexing and more full-text searching of journals and magazines than any other discovery service (http://www.ebscohost.com/discovery). For more information, visit the EBSCO Publishing Web site at: http://www.ebscohost.com. EBSCO Publishing is a division of EBSCO Industries Inc., one of the largest privately held companies in the United States.
###