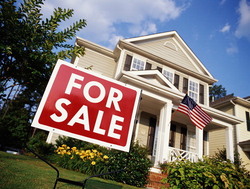 We are offering an alternative to those who still long for the American dream of owning a home, but have no way of obtaining that dream because all conventional methods have failed
Garden City, NY (PRWEB) December 4, 2007
Amidst rampant media speculation, Win A House America LLC (http://www.winahouseamerica.com) announced plans today to give away homes across the country. The announcement comes on the heels of a congressional subcommittee prediction that the sub-prime mortgage crisis will result in 2 to 3 million foreclosures over the next few years. Many experts feel the housing woes have just begun and could last well into 2009-2010.
Win A House America is providing a real opportunity for individuals to own their own home without having to be at the mercy of mortgage brokers, banks and credit scores that never seem to be good enough. Consumers have a chance to win a home by playing a skill game at the company's web site for a $25 entry fee. Skill games also known as games of skill, not to be confused with gambling, are completely legal in 41 states, including New York where the company is based. Only 9 states will be prohibited from participating due to their current gaming laws.
"We are offering an alternative to those who still long for the American dream of owning a home, but have no way of obtaining that dream because all conventional methods have failed," states company spokesperson Steve Harris. "This not only gives home buyers an opportunity, it gives home sellers a chance to finally sell, which in turn drives the economy. This company is helping folks, both young and old, survive the housing slump."
All homes associated with Win A House America must pass a stringent inspection before being placed on the company's website, and all are free of mold, asbestos, radon and any other contaminants. The homes are also debt free. Currently, homes are being given away in New York and the tri-state area, with the rest of the country to follow.
About Win A House America LLC:
Win A House America LLC is a subsidiary of Global Holdings LLC and is a privately held company. In the coming days, the company will be hitting the national talk show circuit starting with New York to discuss market approach and the current housing slump.
For additional information about this news release, please visit http://www.winahouseamerica.com.
Contact:
Marvin Rubenstein, director of public relations
Win A House America LLC
516-749-8747
Media@winahouseamerica.com
###