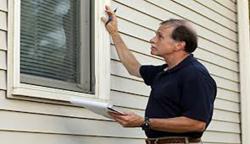 Windstorm insurance rates are significantly reduced when a homeowner pays for a wind mitigation wind review.
Naples, Florida (PRWEB) April 30, 2013
The insurance agents at Gulf Coast Educators Insurance announce discounts on homeowner and property insurance policies for homes that demonstrate wind mitigation features.
"Windstorm insurance rates are significantly reduced when a homeowner pays for a wind mitigation wind review. A survey by a licensed individual by the State of Florida will verify if a dwelling structure is built with elements that minimize damage from high wind events like tropical storms and hurricanes," says Ron DeFreitas, owner/agent of Gulf Coast Educators Insurance.
"Structures that qualify for wind mitigation reviews include: single family homes, multi-family buildings, commercial buildings, condominiums and town homes. My Southwest Florida insurance agency can offer discounts to homeowners on their Florida home insurance and property insurance policy if their home is built or has been modified with any of the following 6 categories of wind mitigation features: 1) wind resistant roof covering if installed after March 1st 2002 2) roof geometry 3) roof deck attachment 4) secondary water barrier 5) roof to wall connection attachment 6) opening protection. These 6 elements are all independent of each other and each carries its own insurance discount. The insurance discounts for each element does vary so Florida homeowners can achieve discounts on their homeowner's insurance policy in some areas even if they don't have modifications in all six categories. Having any of these wind mitigation features can greatly reduce a Florida homeowner's insurance policy," continues DeFreitas.
According to Florida statute 627.0629 all insurance companies are required to offer Florida homeowners discounts or credits for particular construction techniques that will help to reduce damage caused by tropical storms and hurricanes.
DeFreitas adds "We often have homeowners call to inquire about discounts for wind mitigation. Insurance discounts are justified for Florida homes that are built stronger and more wind-resistant and will in the end have lower windstorm losses. Lower windstorm losses result in reduced costs to Florida insurance companies which can then be passed on to Florida homeowners. What's great about this opportunity is that even homeowners with existing structures built prior to 2002 can take advantage of these insurance discounts, wind mitigation discounts apply to both new construction and previously built homes. Florida homeowners with an existing dwelling can strengthen their home by reviewing options according to the Florida Building Code as it pertains to roofing, windows, walls and doors."
The Florida insurance agents at Gulf Coast Educators offer home and property insurance to coastal and non-coastal residents. Their offices are located in Naples Florida and Port Charlotte Florida.
"I encourage all homeowners to call us prior to hurricane season to schedule a wind mitigation survey. So many of our customers are surprised as to how much money they can save on their Florida homeowners insurance policy by simply having their home reviewed. If not for cost savings I like to think of it as a safety measure for homeowners to be aware of any weak areas in their home structure that may not with-stand the gale-force winds of a hurricane or tropical storm. Our insurance agents are available Monday – Friday starting at 8am each day to talk with homeowners and schedule a wind mitigation review," explains DeFreitas.
In addition to home and property insurance Gulf Coast Educators Insurance also offers Florida car insurance and life insurance products. For more information or to schedule a wind mitigation review, Florida homeowners are encouraged to call Gulf Coast Educators Insurance at either of their Southwest Florida insurance offices: Naples 239-591-0963 or Port Charlotte 941-391-5423 or visit them online at http://www.propertyandhomeinsuranceflorida.com