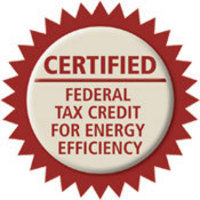 EcoTrack Single Cell Blackout Shades are as effective at blocking out light as the 3/8
Gilbert, AZ (Vocus) October 30, 2009
Select Blinds announces that their newest window shade, the EcoTrack Cell Shade, qualifies for a Federal Tax Credit for Energy Efficiency. As part of the American Recovery and Reinvestment Act of 20009, the Federal Tax Credit for Energy Efficiency allows for a tax credit of 30% of your purchase price, on qualifying products, up to $1500. The EcoTrack Cell Shade qualifies!
EcoTrack cell shades are available at http://www.selectblinds.com in 3 configurations. Each cell shade works in the same way. In addition to being attached to the window frame at the top of the window shade, each shade has an integrated sidetrack system that seals off the gaps between the sides of the window and the shade. The EcoTrack integrated sidetrack system is attached to the window frame with magnets, allowing for easy cleaning of both the window frame, and the window shade. The EcoTrack window shade thus keeps heating or air conditioning from escaping through the small gaps that exist with virtually all other types of window blinds and window shades.

3/8" EcoTrack Double Cell Blackout Shades provide the most complete solution for both privacy and light blockage. These insulating window shades are ideal for bedrooms, and are also the perfect choice for media rooms.
3/8" EcoTrack Double Cell Light Filtering Shades are made with the same double cell construction as the blackout shades, but allow for a small amount of light to gently filter through the fabric into the room.
½" EcoTrack Single Cell Blackout Shades are as effective at blocking out light as the 3/8" double cell Blackout Shades, but are constructed with a single cell that is nearly twice as large as the double cell, giving the window shade a larger pleat.
The EcoTrack cellular window shades do cost more than standard window shades, but will begin to pay you back immediately by lowering your energy bills. And the cost will be reduced by 30% beyond your purchase price by providing a dollar for dollar tax credit when you file your tax return. This credit is available for tax years 2009 and 2010.
Select Blinds provides a link on their website for consumers to download the Manufacturer's Certification Statement, which is required in order to claim the tax credit. For more complete information regarding the details of the tax credit, please visit http://www.irs.gov.
About Select Shops owner of SelectBedding.com:
Headquartered in Gilbert, AZ, Select Shops owns the Web's leading destinations for ready-to-install and custom-made home fashions, including SelectBlinds.com, SelectRugs.com, SelectFans.com and now SelectBedding.com. SelectBedding.com, provides a tremendous variety of bedding options. All of Select Shops Web sites offer competitive pricing, convenience, secure online shopping, live assistance, customer satisfaction guarantees and strong warranty programs on all of its products. For more information, please visit http://www.SelectShops.com.
###