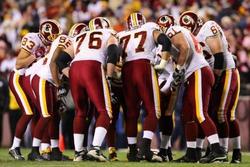 Window blinds and window shades are likely not even a thought in mind when someone may start to think about watching football on TV. But in actuality, the right window shade or window blind can greatly improve the overall NFL football watching experience
(Vocus) September 2, 2010
Window blinds and window shades are likely not even a thought in mind when someone may start to think about watching football on TV. But in actuality, the right window shade or window blind can greatly improve the overall NFL football watching experience.
Consider this; it's Sunday afternoon, and everyone is settled in front of the TV with their beverage of choice, some thirst driving snacks, the surround sound set to sporting event, and maybe even PiP so they can follow more than one game at a time. Everything sounds great. Except that it's daytime, and the glare coming through the window is seriously messing up the football watching experience. Now they're thinking about window shades!
Window shades that cut the glare, and eliminate the majority of harmful UV rays, are suddenly a natural thought connection with watching football. VuThru Light Filtering Window Blinds are an ideal solution. Cellular shade qualities combine with horizontal blinds benefits to allow you to open the VuThru shade in the same manner as a real wood blind, yet they can be closed to look like a honeycomb shade, filter light thru, and reduce the flare to practically nil.
Window blinds, whether real wood horizontal blinds, or faux wood blinds are another great solution, and may fit in with the décor of a family room or den better than a honeycomb shade. The beauty of a horizontal window blind is that the slats tilt at virtually any angle, allowing you to control the amount of light that makes it into the room, as well as controlling the direction of the light based on the slant of the slats.
Sheer shades are a cloth material hybrid window shade and window blind. Sheer shades have soft material horizontal slats inside of 2 layers of shades. The slats can be tilted like a horizontal blind, making these window shades another great option.
Check out all of the window shades and window blinds at Select Blinds, and improve the football watching experience and show the neighbors which team is #1!!!
# # #