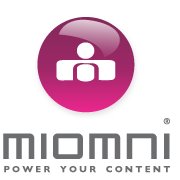 Mike Venner, Miomni CEO said "Miomni continue to win major contracts in the Windows 7 Mobile Design and Development market place and as a result I am committed to meeting this demand by expanding our dedicated team."
(PRWEB UK) 29 February 2012
Miomni is proud to announce the expansion in its Windows 7 Mobile design and development department. Windows 7 Mobile is rapidly expanding application development space and Miomni is a leading provider of Design and Development solutions for a number of the largest Handset providers.
Miomni has secured contracts to design and develop some of the industry's highest profile killer application using the highly successful Windows 7 Mobile Platform and Metro UI and as a result has rapidly expanded its capability to meet this demand going forward.
Miomni has delivered Mobile Interface Design, Middelware and App Solutions for the likes of Nokia, Microsoft, Vodafone, Teletext, and Intel to name a few.
The Miomni Platform offers the capability to deliver multi-platform mobile applications with a unique level of interactivity for platforms including iPhone, Android, Windows 7, Bada, Blackberry , iPad and Android Pad devices.
For further information about Miomni Ltd, please contact:
Head Office: Angel House, Angel Mews London N1 9HH - Tel: +44 (0) 207 837 1116
US Office: Miomni Corporation, 800 West El Camino Real, Suite 180, Mountain View, CA94040 - Tel: +1 (650) 903 2269
Email: info(at)miomni(dot)com
Web: http://www.miomni.com
Notes to Editors:
About Miomni Ltd (http://www.miomni.com)
With offices in London and the US, Miomni provides a multi-platform digital media solution delivering user Interface, high quality video content, Interactive applications and e-commerce, to multiple platforms with full advertising capabilities.
Miomni uses a proprietary content & asset management system. Incorporating a single integrated database for "over the top" global digital video delivery.
Miomni also has the advantage of in-house creative services for advanced multi-platform User Interface (UI) design and User Experience (UX) navigation solutions, covering all viewing experiences.
"lean back" (10ft - Connected TV with remote)
"lean forward (2ft - PC with mouse and keyboard)
"hand held" (1ft - touch screen mobile or tablet)
###