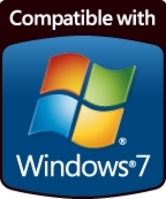 Houston, TX (PRWEB) July 18, 2009
Zephyr is pleased to announce the availability of PASSPORT WEB TO HOST® Version 2009-619, which offers centralized configuration and deployment of terminal emulation clients for Internet Explorer 8 and will work with Windows 7. This version is an upgrade to PASSPORT WEB TO HOST® 2007, Zephyr's terminal emulation software that Works with Windows Vista™, and introduces three key enhancements:
Language Localization - While PASSPORT has always supported international keyboards and host code pages, with this new version, the installation process, Quick Start user guides and configuration menus can now be viewed in the following languages: English, German (Deutsch), Spanish (Español), French (Français), Italian (Italiano) and Portuguese (Português) for both Brazil and Portugal.
Enhanced Error Messaging - All error messages have been redesigned to feature a new unique identification number indicating the type of error, along with a dynamic link to a list of suggested resolutions.
Terminal Emulation Works with Windows 7 and IE8 - Zephyr has tested PASSPORT WEB TO HOST® 2009-619 with IE8 and advance releases of Windows 7 and found the Zephyr terminal emulation software to be fully compatible.
About PASSPORT WEB TO HOST
PASSPORT WEB TO HOST® 2009, the current version of the Zephyr browser-based terminal emulation software, offers centralized administration and configuration which can dramatically lower the total cost of ownership compared to traditional PC based terminal emulation software. You could download, install, configure and deploy PASSPORT WEB TO HOST® on every PC in your organization with 30 minutes. In fact, it could be deployed to any PC on the Internet if desired.
PASSPORT WEB TO HOST® can be deployed directly from z/OS using IBM® WebSphere® Application Server either under USS or Linux. It can also be deployed from Microsoft IIS or any web server that can run Java applications.
PASSPORT WEB TO HOST® 2009 is a robust ActiveX terminal emulator offering all of the terminal emulation features found in PC based products. So if you are looking for an ideal replacement to existing products such as Attachmate EXTRA!®, IBM Personal Communications®, IBM Host on Demand, MicroFocus (formerly NetManage) Rumba®, WRQ Reflection® and many others, then try out PASSPORT WEB TO HOST® now.
Upgrading from Older Versions of PASSPORT
For those Zephyr customers who are already taking advantage of the Zephyr Subscription License Program (SLP) or with a current Maintenance plan, the new PASSPORT PC TO HOST 2009 upgrade is completely free of charge. To receive your upgrade, please contact the sales and account management team at http://www.zephyrcorp.com/info/contact_sales.asp.
For Zephyr customers without a current subscription or maintenance plan, please contact the Zephyr sales group http://www.zephyrcorp.com/info/contact_sales.asp today to discuss your options for a discounted upgrade.
To read more about enhancements in this version and in previous releases please see http://www.zephyrcorp.com/web-terminal-emulator/readme.htm.
Switching or Consolidating Terminal Emulation to Zephyr
If your organization uses Attachmate® EXTRA!® or Reflection®, IBM® Personal Communications, Host On-Demand or Client Access, Micro Focus (formerly NetManage) Rumba® or any combination of these or other terminal emulation software, contact us to see how we can help you easily switch to Zephyr Software and save you up to 80% on your current terminal emulation costs.
http://www.zephyrcorp.com/windows-7.htm
###