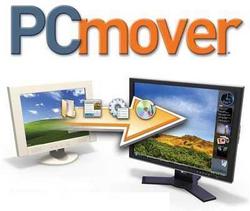 The big issue is XP to Windows 7
Bellevue, WA (PRWEB) October 5, 2009
Laplink® Software today announced that it officially released a version of PCmover that allows Windows XP users to perform in-place upgrades to Windows 7.
PCmover® Windows 7 Upgrade Assistant™ is now available on Laplink.com with special Windows 7 pre-release pricing of $14.95. This edition of PCmover provides Windows XP users the ability to upgrade their existing computers to Windows 7 without having to reinstall applications or backup and restore data.
The dilemma Windows XP users are facing is becoming widely known - Microsoft does not support a so-called "in-place upgrade" from XP to Windows 7. Even for Windows Vista users, Microsoft will only allow in-place upgrades to specific versions of Windows 7 from specific versions of Windows Vista.
"The various upgrade scenarios will be very confusing and frustrating for consumers," said Thomas Koll, Laplink's CEO. "And businesses, especially smaller businesses, will also view this negatively. Our objective is to make upgrading to Windows 7 as easy and as simple as possible, so users can get all the benefits of a this new operating system - which is quite good - without all the hassle."
Potential for upgrade difficulty arises because out of the 66 upgrade scenarios outlined by Microsoft, only 14 are supported by Windows 7 as an in-place upgrade.
"The big issue is XP to Windows 7," continued Koll. "There are many other scenarios - even more than Microsoft has outlined, but the vast majority will be XP to Windows 7. Our estimates are up to 70% of computers are running XP and a majority of those will be upgraded to Windows 7. Without PCmover, the user is forced to copy their data and settings to external media, install Windows 7, install all their applications, and then copy all their data and settings back to their PC. It requires external storage and it's very time consuming. Plus, the user must find their old CDs and serial numbers to reinstall their applications. It's not easy and a lot can go wrong."
PCmover® Windows 7 Upgrade Assistant™ is the ONLY software program available that is able to facilitate a complete in-place upgrade to Windows 7 on a computer running Windows XP (or most other Windows versions as well). All programs, files and settings will remain the same as they were on the old operating system.
Prices & Availability
PCmover Windows 7 Upgrade Assistant has a suggested retail price of $29.95, but street pricing is expected to remain under $20. It is available for a limited time at $14.95 (Windows 7 "pre-release" pricing until October 22) direct from Laplink at http://www.laplink.com.
Packaged product is available for pre-sale through Ingram Micro. Please contact sales(at)ingrammicro(dot)com for more information.
About Laplink Software, Inc.
For more than 25 years, Laplink has been the leader in providing software used for PC migration, remote access, file transfer, and ]synchronization. The privately-held company was founded in 1983 and is headquartered in Bellevue, Washington.
Laplink Software Press Contact
Daniel Donohoe, Public Relations
+1-425-952-6023
Additional information and images can be found online at Laplink's Media Center.
###