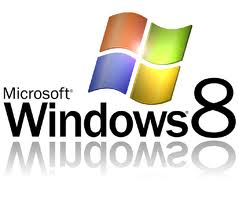 A Windows 8 device is both a consumption and a production device because Microsoft Office can be run—easily creating, editing and formatting a variety of documents
Hoboken, NJ and New York City, NY (PRWEB) February 25, 2013
Is Windows 8 for you? was the topic of Jim Blue's weekly radio program aired January 31, 2013 with guest Carl Mazzanti, CEO, eMazzanti Technologies. eMazzanti is an [IT expert and computer consultant for the Hoboken, NJ and New York City areas and is also a Microsoft Gold Partner and 2012 Partner of the Year.
"My mission," says Blue, "is to help people who are on the wrong side of the Great Digital Divide understand how technology has changed their lives and why becoming mobile will help them compete with a younger generation that has grown up in the Age of Technology."
The full interview is available free in Blue's audio archive or on the eMazzanti website at: http://www.emazzanti.net/windows8/
Windows 8 After-Launch Update
The first part of Blue's radio interview with Mazzanti focused on the status of Windows 8, now three months after launch. Blues' main question for Mazzanti centered-around the main advantages to small businesses and home computer users.
"Windows 8 is now the OS for virtually any office or mobile device," said Mazzanti. "It means there is a single way information is stored, managed and accessed, greatly simplifying usage."
When Should Businesses Consider Windows 8?
Mazzanti outlines two particular circumstances small businesses can use to judge when migrating to Windows 8 makes sense. The first instance is when purchasing a new computer. It's the easiest and least expensive way to gradually move to the new OS according to Mazzanti.
The second instance is when a business wants a step-up in productivity of 5 percent or more according to Mazzanti. For example, Windows 8, which can run on many existing computers, has a common, intuitive Tile interface with each device syncing seamlessly with the other.
"All of your files, contacts, email and calendars are automatically synced on every Windows 8 device—desktop, laptop, pad or smart phone," said Mazzanti. "With the Tile interface, you quickly get a snapshot of what's going on without opening a single program or logging on to the Internet."
Windows 8: Production vs. Consumption
Popular computer pads are mainly focused on consuming information according to Mazzanti. For example, getting emails, watching movies or using social media.
"However, a Windows 8 device is both a consumption and a production device because Microsoft Office can be run— easily creating, editing and formatting a variety of documents," observed Mazzanti.
Bottom-line, Windows 8 enables businesses and home computer users to get more done, faster and easier according to Mazzanti.
Microsoft Surface vs. iPad
"Surface with Windows 8 puts 'personal' back into Personal Computers," said Mazzanti. "It helps users tweak their computer to match their personality, preferences and priorities."
Surface is the name of Microsoft's pad-style computer, specifically engineered to run Windows 8 and to meet the evolving needs of a more-mobile user.
"Again, Surface with Windows 8 allows users to create information more easily not just look at it," said Mazzanti. "With the Office suite running seamlessly users have an infinite number of ways to create and communicate."
About eMazzanti Technologies
With a company name that sounds more like a purebred, high-performance sports car than a IT support and consulting firm, eMazzanti Technologies is all about delivering powerful solutions in a variety of [Outsourced IT services, such as cloud computing, managed printing services, PCI DSS compliance, computer network management, network troubleshooting, business continuity and disaster recovery, green computing, mobile workforce technology, information security, cloud computing, cloud computing services, and business information optimization in the most efficient manner possible. The Hoboken, N.J., firm is located in one of the most densely populated - and competitive - regions in the U.S. It provides business technology consulting services for companies ranging from home offices to multinational corporations in the New York metropolitan area, the United States and throughout the world. eMazzanti Technologies is Microsoft's 2012 Partner of the Year for the third year, WatchGuard's Partner of the Year for three years running and made the Inc. 5000 for the third year in a row. For more information contact: Carl Mazzanti 201-360-4400 or emazzanti.net. Twitter: @emazzanti , Facebook: Facebook.com/emazzantitechnologies.