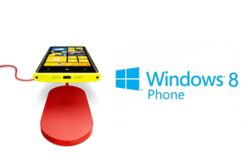 "Windows 8 aggressively pursue 100,000 plus apps over the first three months"
Bangalore,Karnataka (PRWEB) November 01, 2012
Windows 8 has gathered huge attention among youth, techies and with business communities since the announcement. Finally, the day has come and windows8 has been launched. Now, let us have a deeper look into windows 8. A Research says that, 800 million smartphones will be sold this year and it is expected within three years to cross whopping one billion annually. As the mobile computing has gained much popularity and already the smartphones, tablets have become the user core computing devices these days, Microsoft decided to create mobile friendly operating system.
In windows 8, Microsoft is using unified platform strategies, which are entirely different from Google and Apple. Microsoft wanted to take mobile computing to the next level by the launch of Windows 8. It has unique features like Internet Explorer 10, which is faster on mobile and has a seamless integration of video chat application like Skype.
Developing apps for Windows 8 is not a difficult job, as Microsoft supports several programming languages. That's why Keith Lorizio, Microsoft's vice president of U.S. sales and marketing has stated that, "Windows 8 aggressively pursue 100,000 plus apps over the first three months". It shows that the new era of Windows 8 mobile application development has started. So, Windows 8 mobile apps become crucial for the business owners to reach their end customers successfully and to create buzz in market.
With the help of SDK, Microsoft supports many programming languages with its Windows 8 platform. Windows 8 apps are breeze for app developers. Specially, who have the background knowledge of developing apps for Web or hands on experience C++ or C.
In today's market, there is an increasing demand for mobile phone app Development Company, which can develop apps for Windows8. Knowing this trend, Rorko Technologies brings Windows phone 8 application developments for all type of businesses.
In Windows 8, anybody can develop an app in C or if you want to be more specific you can develop apps by using HTML5 and CSS. Windows 8 apps are more attractive, more flexible, and much easier to develop as compare to any other apps. With all these features Microsoft has launched many programs in order to encourage developers' community to create apps for their platform.
That's why Windows 8 was the most awaited product of Microsoft, and many people are excited to promote their business by using Windows 8 mobile apps. Finally, Microsoft comes up with an excellent mobile operating system, which starts a stunning era of mobile apps.
Having widespread knowledge and experience with windows app development, Rorko has a long history of working on windows platform. As one of the early adopter of Windows 8, Rorko boasts several Windows 8 applications for Web and Mobile for some of their privileged clients. Make the jump to new platform in business with Widows 8 mobile apps.
About Rorko Technologies:
Headquartered in Bangalore, India, Rorko Technologies is a web and mobile application Development Company, provides best in class services on website development, mobile application development, and many more internet based services.