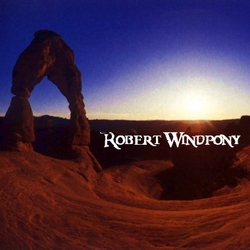 Go Forward With courage. When you are in doubt , be still and wait. When doubt no longer exists , go forward. So long as mists envelop you, be still. Be still til sunlight pours through and dispels the mists--as it surely will. Then act with courage....
Desert Hot Springs, CA (PRWEB) October 13, 2010
Flute soloist, Robert Windpony, has just completed recording an instrumental and video tribute to the historic rescue underway in Chile. Robert joins the miners' families and the world at large in thoughts and prayers for this heroic mission. He hopes that this event and his song Rescatar will raise awareness of mine safety.
Robert began production of his latest album at about the same time as news of the trapped Chilean miners started to break. His compassion for their plight compelled Robert to compose and dedicate Rescatar to not only the trapped miners, but to those coordinating and executing the rescue effort.
This southwest-based musician plays traditional Native American style flute music solos. He blends World, Folk, Alternative, Meditation and New Age genres.
When Robert records or performs in concert, he plays each song differently. Each song has an ethnic and spiritual sensibility, with various tempos, moods and techniques. Robert performs in response to the native wisdom, "It doesn't matter what you do for a living, what matters is what you ache for and dare to dream of living in your heart's longing." His body of work chronicles many journies through deserts, high plateaus and mountains, providing musical and spiritual inspiration, and making his music unforgettable.
The Rescatar music video tribute can be found here. Attached to this release is an MP3 version of Rescatar. Please review this audio file for radio broadcast.
###