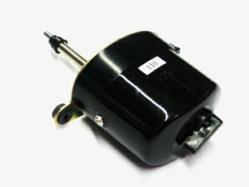 The parts can be researched easier online and instant prices are now available.
Tacoma, Washington (PRWEB) May 19, 2013
Parts and accessories for cars, pickup truck and sport utility vehicles are bought and sold daily online. The e-commerce expansion over the past decade has helped many companies to benefit from parts distribution. The AutoProsUSA.com company developed its used parts inventory online to help buyers find affordable replacement parts. This company has now discounted its windshield wiper motor replacement parts for sale. These new lower prices are attached to the import and domestic inventory of these preowned units. The parts can be researched easier online and instant prices are now available at http://autoprosusa.com/windshield-wiper-motors-sale.
Development for auto parts has increased by automakers and third party manufacturing companies due to worldwide demand for vehicles. The parts engineering processes that are now used help to expand the quality for parts compared with manufacturing from decades ago. New modules like parts motors, control units and sensors are used to provide more intelligent automobiles.
The replacement wiper motors that are now reduced in price by the Auto Pros company represent the new upgrades to the exterior parts inventory for sale. Along with these parts price drops, other parts have been added this year to increase the options for purchasing inventory online.
The AutoProsUSA.com company has made multiple changes to its website this year to help buyers locate parts faster. This company has developed separate pages for most of the parts currently in stock. These pages are the first line of information customers can use to evaluate the company quality for current parts. These pages are written by company experts and now provide much of the same information telephone inquiries provide.
Along with the new published pages, the company quotation system is now one of the easiest methods to receive updated pricing online. This quote system distributes pricing for the thousands of parts offered for sale.
Part of the new marketing methods now used by this company include customized videos used to promote the current inventory. A video channel was recently created to help distribute these the videos directly to the public. This channel and newest videos can be viewed on the Internet by visiting http://www.youtube.com/watch?v=RsuTtVrnv6k. These informative and visual tools are expected to help educate consumers before purchases are made. Ordering information for the company parts in stock is now included in each video.
New address and contact information has been updated by this company this year. New requests for parts availability, wholesale pricing and junkyard network distribution can be made using the following details:
Auto Pros USA
1270 Crabb River Rd.
‪Richmond, TX 77469
(888) 230-1731
(713) 560-7017
About AutoProsUSA.com
The AutoProsUSA.com company has created its resource center on the Internet to provide some of the lowest parts pricing current offered online. This company builds its available inventory of parts daily by reaching new agreements with suppliers in North America. The pricing that is offered for all in stock parts remains low due to special incentives now provided to buyers. The AutoProsUSA.com company website serves as one of the easiest methods to use to obtain prices, warranty information and shipment details before and after orders are placed. This company is owned and controlled by veterans in the automotive industry.