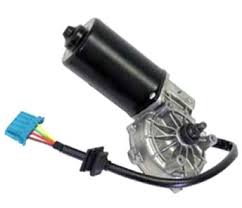 The AutoProsUSA.com company is a leading parts reseller and is now providing windshield wiper motor inventory to buyers.
Tacoma, Washington (PRWEB) April 30, 2013
Auto parts manufacturing is a growing industry in North America due to the different automakers producing vehicles for sale. Locating parts for some vehicles can be difficult for vehicle owners due to distribution shortages for some parts. The AutoProsUSA.com company is a leading parts reseller and is now providing its growing windshield wiper motor inventory to buyers online. These parts can be difficult to find through some retailers and are now distributed at http://autoprosusa.com/windshield-wiper-motors-sale.
The electronic control of auto parts is a 20th century breakthrough that has been expanded by automakers. Electronically controlled parts for ignitions, transmissions and wipers for windows represents the latest technologies used. Due to the small size of these electronic motors, some automakers rely on manufacturing that takes place outside of North America.
These practices can limit the amount of distribution to retailers. The parts that are now increased online are expected to provide a larger resource to purchase parts without delays.
The AutoProsUSA.com company has consistently changed its inventory of parts this year. Multiple upgrades to the import and domestic inventory have helped to broaden the buying patterns of buyers in all 50 U.S. states. The additions of motors, transmissions, transfer cases and other larger auto parts has helped this company to build a larger network of buyers. The buyers now using the online resource include salvage yards, junkyards, vehicle owners and mechanics searching for quality replacement parts.
The changes in inventory have helped this company to produce faster pricing when requests are made online. The development of the new company quote system is now one of the most used tools on the company website. Aside from calling the company toll-free number, customers now receive immediate access to the instant quotation form online.
A simple click of the mouse now distributes pricing, warranty terms and price comparisons from other retailers. This modern tool is one example of the recent enhancements made by this company to benefit all customers.
About AutoProsUSA.com
The AutoProsUSA.com company discounts its entire inventory of auto parts for customers to benefit. The company website serves as one of the main points of information and ordering for buyers in North America. The telephone ordering system put in place by this company has helped to provide more buying options for parts buyers without a dedicated Internet connection. The AutoProsUSA.com company offers warranties with all of its inventory sold to provide alternatives to companies not currently offering protection after purchase and parts installations are made.