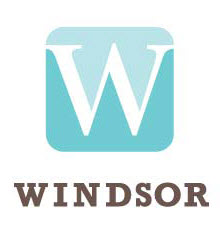 We're proud of our dedicated and compassionate staff - it takes a team to accomplish these results.
Los Angeles, CA (PRWEB) September 07, 2012
Over the past few months, Windsor Healthcare's Skilled Nursing Facilities have dramatically improved their overall 5 Star rating according to the latest update to the CMS 5 Star Ratings in California. Since the inception of the program in late 2008, Windsor Healthcare's chain of skilled nursing and rehabilitation facilities have improved their overall 5 Star rating by 70%.
Facilities that are certified to accept Medicare or Medicaid are reviewed annually by the federal Centers for Medicare and Medicaid Services (CMS) and rated in their 5-Star Quality Rating System. The system is intended to help patients and their families select a high-quality long-term care center. Based on a ranking of one to five stars, facilities with one star are considered to have a lower average quality of care, while those with five stars are considered to have a much higher than average quality of care.
Six Windsor facilities have successfully distinguished themselves amongst the thousand-plus nursing homes in the state of California with a 5-star ranking, and additional six achieved 4-star rankings.
"This is unprecedented considering the clinical acuity of our patient population has risen dramatically at the same time that our quality performance measures have clearly improved," said David Farrell, Director of Organizational Development. "We're proud of our dedicated and compassionate staff - it takes a team to accomplish these results."
The Windsor buildings achieved high marks on all three of the survey's reviews:
1. Three years of onsite health inspections
2. Staffing ratios and hours
3. Quality measures based on nine physical and clinical measures
Since the launch of the program, Windsor Healthcare's leaders have improved their compliance ratings, increased staffing and improved their Quality Measure's rating by more than 75%.
About Windsor Healthcare:
Windsor is a provider of long-term healthcare and rehabilitation services since 1984. Windsor has 33 skilled nursing and rehabilitation centers and one assisted living facility located throughout the state of California, with over 4,050 licensed beds. Approximately 4,600 Windsor employees provide nursing care and therapeutic service.
Its mission is to consistently deliver high quality, person-centered care with dignity, respect, compassion and integrity. They strive to enrich and enhance every life they touch. In each of their care centers, Windsor seeks to create a culture of healing that is life affirming, satisfying, humane and meaningful.
###