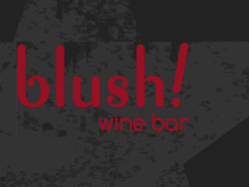 Blush! is proud to present this show, which includes some very cool pieces
San Francisco, CA (PRWEB) June 15, 2012
A wine bar venue for music, food, art and good times in the heart of Castro, Blush! Wine Bar proudly presents two talented female artists, Teresa Moore and Skye MacLeod, in a Two-Woman Art Show from now until July 18. The exhibition will be located at Blush! Wine Bar
"Blush! is proud to present this show, which includes some very cool pieces," Jeff Pauly of Blush! Wine Bar.
Painter Teresa Moore features her artistic expression of women--femmes fatales--in atmospheres of nightlife, good times and fleeting romances. Skye McLeod's paintings, on the other hand, feature wildlife as an expression of herself.
"I speak animal," McLeod said. "Not in a bark-bark, meow-meow way; animals are my language. My ideas, thoughts and experiences are expressed through animal symbolism. I believe animals are a reflection of our true nature."
Together, these two women will inspire, invoke thought and impress. Blush! invites residents and visitors in the areas of San Francisco, Castro, Mission, Noe Valle, Hayes Valley, and Soma to drop in and view the Two-Woman Art Show while enjoying the bar's authentic cuisine and exquisite wine.
For more information about the current exhibition or any of Blush! Wine Bar's products or services, call 415-240-4753, view the wine bar on the Web at http://www.blushwinebar.com or visit 476 Castro St. in San Francisco.
About Blush! Wine Bar
In the heart of Castro, Blush! Wine Bar invites one and all to savor an experience that is inspired by the greatest wine bars of Europe. Amidst a cozy décor, Blush's trained staff will guide guests through a selection of around 50 wines offered by the glass, which in reality is only a small part of its extensive wine list. To accompany the wines, Blush! offers flavorful and authentic cuisine, such as antipasti, small plates and entrees, created according to the certified art of Chef Martin. Blush! Wine Bar is strategically placed to offer its brand of sophistication to the San Francisco, Castro, Mission, Noe Valley, Hayes Valley and Soma areas.