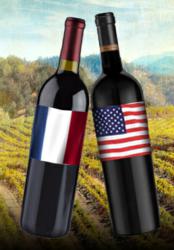 "This is an excellent opportunity for wine enthusiasts to introduce their friends and family to high-quality wine selections, without breaking the budget."
Monroe, WA (PRWEB) May 15, 2013
As Mother's Day fades into the past for yet another year, and Father's Day approaches quickly, along with birthday and wedding celebrations in-between, a common challenge is finding the right gift to give to loved ones.
Cellars Wine Club has released an informational article about the various options for Giving An Exquisite Wine Gift Without Breaking The Budget.
Some of the benefits of considering giving a wine club membership as a suitable gift listed in this article are the following:
The Choice of 12 Wine Clubs

Hand-picked, hard to find wines
50% off what you would normally pay for the same wines retail
Free shipping
No obligation club membership
"This is an excellent opportunity for wine enthusiasts to introduce their friends and family to high-quality wine selections, without breaking the budget," says CWC Founder Mark Ihrig, "and every year we see more repeat customers and referrals due to our large selection of Wine Club choices to fit most budget ranges."
Subscribers to the Wine Blog will find many great wine gift ideas, food pairing, and wine education to enrich their wine tasting and appreciation.
For more information please visit http://www.cellarswineclub.com
About Cellars Wine Club:
Cellars Wine Club is an established online wine club vendor. Providing excellent value, knowledgeable site content to guide consumers, and trusted customer service, Cellars Wine Club provides a great online experience.