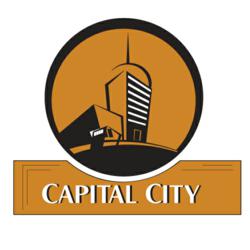 We can help you find what you're looking for
Atlanta, GA (PRWEB) November 22, 2012
A famous wine known as The Prisoner is now available at premiere Atlanta wine and liquor store, Capital City Package, at a discounted price. This offer is available only for a limited time so customers have the chance to save money until the bottle is valued back at its full price during the month of November.
"The Prisoner is an extremely popular bottle of Napa Valley wine," says Capital City wine specialist Larry Kantrowitz. "It has a powerful fruit taste as well as a really neat design on the bottle, so people can keep the bottle when it's empty to showcase it in their home."
The Prisoner is a red blend wine that originates from 100 year old vines in California. A best seller, this succulent wine is incredibly rich on the palate, with a balanced blend of cherry, spice and oak flavors.
"The Prisoner can be paired beautifully with a juicy steak, accompanied by a tangy sauce like Horseradish to really bring out the tannins in the wine," says Kantrowitz. "The Prisoner is one of the best, most eccentric wines available on the market."
Capital City Package has a variety of hard-to-find bottles of wine, liquor and even beer that periodically can be found on sale in their store.
"We pride ourselves on the selection of beverages that we carry. Whether you need a specific brand of red wine, white wine, champagne, vodka, gin, bourbon, tequila, rum, brandy, domestic or imported beer, we can help you find what you're looking for," says Kantrowitz.
Capital City Package has been helping the Atlanta community meet its adult beverage needs for nearly 50 years. With a professional management team and staff on board, Capital City helps its customers daily with everything from finding the right products for a party to stocking a personal bar. If you're interested in learning more about Capital City Package, visit the website at http://www.capitalwineandliquor.com or call 404-351-7579. Capital City is now open on Sundays from 12:30pm to 8pm.