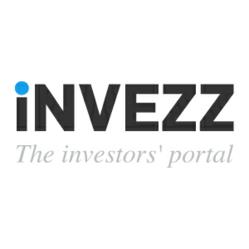 Once drunk, wine no longer holds any investment value, apart from the value tied to the bottle.
London, UK (PRWEB) February 01, 2013
The author begins his investigative analysis on wine investment by cautioning readers of the large number of shonky operators trying to make a profit on the back of naive investors. For example in April 2012 BBC's Money Box ran an expose on an outfit called Bordeaux UK Limited which had gone bust owing its investors ₤10 million. Quin quotes the insolvency specialist involved in the case who estimates that more than ₤100 million have been lost from over 50 failed wine investment schemes in the UK. The UK's Wine and Spirit Trade Association (WSTA)counsels non-experts to either steer clear of the market for fine wine or to buy from well-established and reputable traders.
Quin continues his analysis by pointing to the existence of Liv-ex – a London-based exchange for fine wines established in 1999 that has become a pricing reference for a variety of wines from France and all over the world. iNVEZZ readers are also told of the Liv-Ex 100 Fine Wine Index – tracking the current prices of the 100 most traded wines on the market. As Quin explains the existence of such an index brings a degree of transparency and integrity to the value of a wine investment which otherwise remains opaque for the non-expert.
One of the most common ways for enthusiasts to get into investing in wine is through wine "futures" known as "en primeur". The mechanism allows a winery to sell its freshly-produced wine one to two years before it is bottled and generate cash-flow in advance. Investors on the other hand are given the opportunity to place a bet on a rise in the future value of the bottled vintage. In this part of his analysis Quin quotes the WTSA which advises investors not to buy from traders before the producers of the vintage have announced their release price.
In the concluding section of its analysis Quin makes a very important point – wine is a food product and it is produced mainly to be consumed. Once drunk, wine no longer holds any investment value, apart from the value tied to the bottle. That's why a wine investment has a "use-by" date beyond which its price starts to fall rapidly. The drinking window differs from wine to wine and could range anywhere between less than a decade to more than fifty years.
Quin ends his analysis with an advice for the punters – those without experience in the wine market should either consult with experts when investing in wine or, even better, enjoy fine wines for the pleasure of consuming them.
To learn more about iNVEZZ, join, contribute your own professional or amateur expertise on the investment areas of your interest or engage with other investors or experts, please visit http://www.iNVEZZ.com.