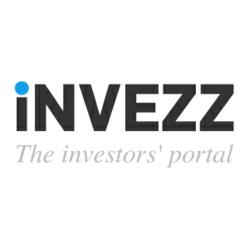 Wine investors are likely to benefit from keeping track of upcoming wine sales and auctions.
London, UK (PRWEB) February 20, 2013
iNVEZZ, a new portal for investors, today published a news item focusing on the wine investment environment in 2013. While the fine wine market had a challenging 2012, the recent performance of fine wine indices suggests that the market is picking up, providing more favourable entry conditions to potential investors.
In its news item, iNVEZZ refers to a recent report by The Wine Investment Fund which suggests that 2013 may prove to be the most favourable time to enter the wine market since 2009, with investors likely to benefit from below-trend wine prices. iNVEZZ notes the recent movements in the Liv-ex fine wine 50 and the Liv-ex fine wine 100 indices as an indication of recovery in the fine wine market. Both Liv-ex indices rose in January, following a decline in 2012.
Providing a broader perspective, the iNVEZZ article then looks at the reasons for the decline in the fine wine market observed in 2012, with the market's overall downturn attributed in part to the global economic environment. The article also notes the performance of the main fine wine indices in 2012.
iNVEZZ comments on some of the wine market trends in 2013 and reports on the 2013 forecast of The Wine Investment Fund, which notes that wine prices could benefit from rising inflation fears. In addition, iNVEZZ provides information about the performance of some specific wines which have recently posted record prices on the Liv-ex wine exchange. The investor portal also notes that wine investors are likely to benefit from keeping track of upcoming wine sales and auctions.
The wine investment article can be found in the news section of iNVEZZ, which presents investors with timely updates of current affairs in the investment world. In addition to news, iNVEZZ also features in-depth analysis on topical investment issues, providing insights into mainstream investment products and markets.
To learn more about iNVEZZ, join, contribute your own professional or amateur expertise on the investment areas of your interest or engage with other investors or experts, please visit http://www.iNVEZZ.com.