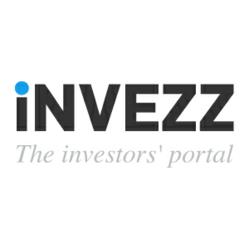 For anyone mulling over the option to invest in wine caution is very much advised.
London, UK (PRWEB) January 30, 2013
Frank Quin of investors' portal iNVEZZ recently uploaded a commentary which looks into fine wine as an alternative investment product. And while increasingly fashionable to invest in, wine is mainly for drinking, Quin concludes. Narrowing readers' attention to the reasons for this statement, the author points to one of the main risks of investing in wine – fraudulent practices. In a section entitled "Wine Investment - Magnet for Fraudsters," Quin writes: "Sadly, as with many investment products which suddenly become fashionable, fine wine has had its fair share of shonky operators pushing 'wine investments'."
After giving particular examples of wine investments frauds in the UK and New Zealand, Quin warns: "So for anyone mulling over the option to invest in wine caution is very much advised." Following this note on scam-avoidance, the new iNVEZZ analysis continues with the routes available to those interested in investing in fine wine. While quite a few, none of these options is regulated by the UK authorities. Quin writes: "As yet, there is no regulation to protect anyone investing in wine – certainly not in the United Kingdom."
Moving on, Quin points to another factor worth considering -- the quality of the wines offered on the market. He explains that non-experts could easily find themselves investing in poor quality products or vintages whose "drinking window" has expired. According to the author, "this is a big – actually the biggest - part of the gamble related to wine investments."
Concluding his analysis, Quin writes: "If that doesn't sound like your kind of investment product, go with your gut and put your money somewhere else, confining your interest in fine wines purely to the consumption of them – one of the world's great pleasures still."
To learn more about iNVEZZ, join, contribute your own professional or amateur expertise on the investment areas of your interest or engage with other investors or experts, please visit http://www.iNVEZZ.com.