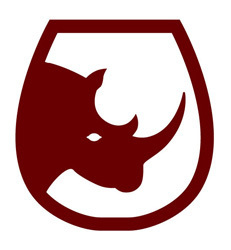 Our goal is to provide high quality "lead-free" wine decanters and wine glasses with old world style to our customers.
Windermere, FL (PRWEB) May 21, 2010
Rhino Wine Gear, a leading on-line company providing quality wine products and accessories for wine enthusiasts, is pleased to announce the addition of Ravenscroft Crystal wine decanters and wine glasses to its roster of unique glassware. Stemware and Decanters play an essential role when it comes to your wine experience.
"Our goal is to provide high quality "lead-free" wine decanters and wine glasses with old world style to our customers." said Ken Zipeto, CEO, Rhino Wine Gear. "A Wine Decanter is the perfect wine accessory for any wine lover. If you want to get the full flavor, enjoyment, and value out of your wine, then a wine decanter is a must-have"
Ravenscroft Crystal products are world class. Their attention to detail and dedication to the craft and workmanship is exceptional. Ravenscroft Crystal combines the qualities of old-world European craftsmanship with a modern understanding of how the shape of a wine glass can significantly enhance the tasting experience.
Ravenscroft glassware designs are developed out of the deepest respect for great wine and are hand blown in nearly 30 different styles; each of which are the result of thousands of years of glass making trial-and-error. Their ultimate goal is to enhance the bouquet and taste of the wine or spirit for which it was made.
About Rhino Wine Gear
Rhino Wine Gear is committed to providing the highest quality wine decanters at great prices. Rhino Wine Gear is also committed to raising money and awareness to conserving its namesake, the Rhino. Rhino Wine Gear donates a portion of its profits to Save the Rhino International whose mission is to conserve critically endangered rhinoceros species in the wild.
Rhino Wine Gear and its extensive line of products have been featured in publications such as the Wall Street Journal and Wine Spectator On-Line. Since 1999, Rhino Wine Gear (http://www.RhinoWineGear.com) has provided a vast array of wine related items to individual consumers, wineries and Fortune 500 companies throughout the United States.
About Ravenscroft
Ravenscroft is the world's leading manufacturer of hand-made, pure, clean, lead-free crystal for fine wine and spirits. Their 129-year-old European factory has been producing lead-free crystal for the most exclusive brands of the world.
###