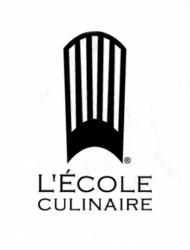 Cordova, TN (PRWEB) June 26, 2012
The Presentation Room Restaurant at L'Ecole Culinaire is featuring a Farm to Table wine dinner presented by L'Ecole Culinaire's Chef Shawn Mitchell and Stellar Cellars on Wednesday, June 27 at 6:30 pm.
For $60, guests can enjoy a five course dinner, which includes entrees specifically paired with wines selected to complement each course. This culinary event begins with house-made Newman Farms charcuterie and local cheeses paired with a Hecht & Bannier Rose. The second and third courses include squash bisque with poached Hillbilly Acres egg and a grilled flat iron steak with a summer bean salad. The bisque is served with Montinore Pinot Noir and Chateau de Rochemorin Bordeaux and compliments the steak and salad. The dinner concludes with a dessert of poached Peach Melba with double cream ice cream and crystallized fresh herbs, served with Snoqualmie Naked Gewurtztraminer.
The Presentation Room Restaurant also features lunch and dinner menus. Lunch menus include grilled flatbread, salmon sashimi, specially prepared sandwich varieties, and much more. Dinner menus include multiple salad options, steak au poivre, chicken blanquette, and much more. Both lunch and dinner menus also include daily soups and dessert options.
Dinner reservations are required for this special event at Presentation Room restaurant in Memphis. Call 901-754-7115 to make a reservation or for more information visit http://www.lecole.edu
Presentation Room Restaurant
1245 N. Germantown Parkway
Cordova, TN 38016
(901) 754-7115
About L'École Culinaire
As part of Vatterott Educational Centers, Inc., L'École Culinaire offers culinary schools in St. Louis and Memphis for the career-minded chef. Students experience hands-on learning and instruction from professionals in the culinary industry.