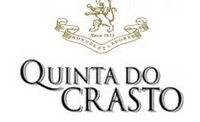 Crasto Douro Red is a such a fun wine for the summer. Robust but not too heavy - perfect for barbecues on the beach.
Los Angeles, CA (Vocus) July 1, 2009
Looking for an alternative to the usual Cabernet and Chardonnay? The arrival of summer with the kick off of 4th of July barbecues offers a great opportunity to get in tune with not only crisp, clean whites and wonderful elegant dry rosés but some wonderful fresh, fruit-forward table reds from the Douro region of Portugal. Quinta do Crasto Douro Red 2007 satiates the red wine craving while it beautifully accompanies barbecued meats (and sausages) without the heaviness to overwhelm you or the dish. It impressively pairs with spices and sauces…whether its aioli, habanero, or Chinese five spice… at a price which easily affords opening a second bottle (around $15.99 SRP)…or as a segue to a bigger red.
Intended to be an everyday drinking "introduction" to the indigenous wines of the Douro, Quinta do Crasto Douro Red is a table wine made from native varieties (Tinta Roriz, Tinta Barroca, Touriga Franca, Touriga Nacional)...you guessed it - used to make port wines. It's a great discovery to many a wine drinker that table wines of this calibre and polish are coming from the Douro, but it comes as no surprise to those familiar with the quality of the winery Quinta do Crasto and the Roquette family. Best served slightly chilled, (58 degrees) this is a marvellous medium-bodied wine with bright fruit (think dark cherries, cassis) structure, balance and texture like that of a wine that could easily cost twice as much. Daniel Denny owner and sommelier of Primitivo Wine Bistro in Venice Beach, CA notes " The Crasto Douro Red perfectly complements the ingredients in our Paella, with the chorizo and its Mediterranean flavours." Eric Woods, who owns Harlem Vintage Shop and Nectar Wine Bar in NYC adds "Crasto Douro Red is a such a fun wine for the summer. Robust but not too heavy - perfect for barbecues on the beach."
Quinta do Crasto (http://www.quintadocrasto.pt/uk/intro.htm) is known not only as one of the most spectacularly situated properties in the Douro perched high with unobstructed 360 degree views of the river (spanning nearly 400 acres with the addition of the upper Douro property known as Quinta do Cabreira) but as one of the top quality producers in the region. Recently named "Number 3" in Wine Spectator's "Top 100 Wineries" of 2008, it also received the highest score given to a wine from Portugal (WS 96 points), multiple Decanter Gold and Trophy medals for its Touriga Nacional, and Robert Parker's Wine Advocate score of 96 points for the Vinha Maria Teresa, Quinta do Crasto continues to pave the way for world class Douro wines.
The winery produces eight table wines, including a stainless steel fermented white (Gouveio, Roupeiro, Rabigato blend) known as Quinta do Crasto Douro White. The reds include Quinta do Crasto Flor de Crasto, Quinta do Crasto Douro Red, Quinta do Crasto Reserva Old Vines, Quinta do Crasto Touriga Nacional, Quinta do Crasto Tinta Roriz, Quinta do Crasto Vinha Maria Teresa, and Quinta do Crasto Vinha da Ponte. A total of seven table reds, as well as a Quinta do Crasto Late Bottle Vintage (LBV) and Quinta do CrastoVintage Port.
Recently, the Roquette family formed a Roquette et Cazes collaboration with Jean Michel Cazes of famed Chateau Lynches Bages in Bordeaux to create "XISTO", named after schist for which the Douro is renowned. It's a unique expression of red table wine from the region.
While the Douro has only been making table wines for fifteen years, no other winery has received such high levels of distinction and global recognition. Quinta do Crasto is imported by Broadbent Selections, Inc. based in San Franciso, California.
For more information, please contact Serry Osmena at 323-878-0880.
# # #