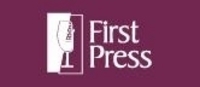 This is a phenomenal event! Working with the KJZZ development staff members such as Director of Development Lou Stanley and Bernadette Contreras is a real pleasure
Phoenix, AZ (PRWEB) August 21, 2008
The First Press Weekend of Wine is scheduled for November 7-8, 2008 and has added eight new participating wineries and debuted a Smart Car Raffle to this year's fundraising event offerings benefiting public radio in Arizona. The newest wineries to confirm their participation in this year's charity wine auction include: Balboa Winery, Hedges Family Estate, Lachini Vineyards, Nota Bene Cellars, Reininger Winery, Saviah Cellars, Siduri Wines, Willis Hall Wines and many other acclaimed wine makers from across the United States.
Carl Matthusen, General Manager for the beneficiary public radio Arizona stations KJZZ, KBAQ and Sun Sounds of Arizona, expressed his enthusiasm for this year's inaugural First Press - SmartCar Raffle featuring the new 2008 SmartCar Passion Coupe.
"The excitement surrounding the First Press - Smart Car Raffle is just one indicator of the growing anticipation that is building up for our Weekend of Wine fundraising event. Our partnership with Smart Car is an acknowledgment of changing times," said Matthusen.
The 2008 Passion Coupe will be on display both November 7 - 8, 2008. Tickets are $100 each, two for $175, or three for $250. After the purchase of three raffle tickets, the price for each additional ticket is $65. No more than 750 raffle tickets will be sold. The winner will be drawn Sunday, December 14, 2008. Tickets are on sale now on the First Press Weekend of Wine web site, or you can purchase them directly at both the Grand Tasting and the First Press Charity Wine Auction events.
The First Press Board Chairman and V.P. of MidFirst Private Bank, Edward L. Plotkin, expressed cheerfully, "We are incredibly excited to have a stellar array of wineries from California, Oregon and Washington participating in this year's First Press Weekend of Wine." The First Press Weekend of Wine event is recognized as one of the premier wine events in Arizona and the Southwest.
The Grand Tasting event is your first opportunity to experience this year's exceptional fine wine offerings. The Grand Tasting will be held at Old Town Scottsdale's, Hotel Valley Ho Friday, November 7, 2008 from 6-9 p.m. Guests will sample more than 100 wines and enjoy gourmet hors d'oeuvres prepared by top Scottsdale chefs. Tickets cost $95. Order your tickets through the First Press web site before August 31 and receive a $20 discount.
The Charity Wine Auction is held on November 8, 2008 from 6 p.m. - 12 a.m. at the Biltmore Resort & Spa in Phoenix. Individual tickets are $500 dollars. This evening's exciting fundraiser begins with the return of the Food Fight. This event showcases the 2007 defending champion Aaron May of Sol y Sombra and also celebrity chef Chuck Wiley of the Hotel Valley Ho. Chef May remarked, "Participating in First Press Weekend of Wine is a no brainer for me. Drinking fantastic wines, eating great food and supporting public radio in Arizona are all important to me."
The First Press charity auctioneer Tom DiNardo, the founder of DiNardo & Lord Auctioneers, will sell exceptional winemaker tours, exotic lifestyle experiences, and fine and rare wines to the successful high bidders. Mr. DiNardo is the only charity wine auctioneer in the nation to become a sommelier diplomate. Tom holds five world records for the price of wine sold at wine auction, and he is also a certified master wine appraiser, wine educator and wine writer. "This is a phenomenal event! Working with the KJZZ development staff members such as Director of Development Lou Stanley and Bernadette Contreras is a real pleasure," said DiNardo.
Additional wineries that have confirmed their participation include: Beckman Vineyards, Benovia Winery, Far Niente Winery, Gemtree Vineyards, Heitz Wine Cellars, Hunt Cellars, Iron Horse Vineyards, Justin Vineyards & Winery, Kosta Browne Winery, Loring Wine Company, Michael-David Winery, Oakville Ranch Vineyards, Rudd Vineyards & Winery, Rusack Vineyards, Spring Mountain Vineyards, Trefethen Family Vineyards, Turley Wine Cellars, Willamette Valley Vineyards, and ZD Wines.
All proceeds from the First Press Weekend of Wine fundraising events and the First Press - Smart Car Raffle benefit the Phoenix public radio stations KJZZ, KBAQ, Sun Sounds of Arizona, and Friends of Public Radio Arizona.
###