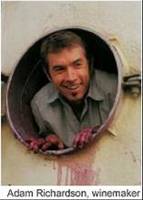 San Francisco, CA (Vocus) April 20, 2009
Dilemma: You want to honor the earth with an Earth Day bash but you can't splurge on fancy eco-stuff. Solution: You can go green and save green at the same time by hosting a 'blind' wine tasting to celebrate. But an earth friendly 'blind tasting' is more than just powering down the lights and opening a couple of bottles of wine, it's about thinking inside the box with the hottest trend in the wine industry, 3L Premium Wine Casks.
The innovative 3‐liter cask format requires far less energy to produce and transport, which results in 55% lower carbon emissions and 85% less landfill waste than traditional glass packages. One 3‐liter cask equals four bottles of wine (often at the price of three bottles) allowing you to save money while doing your part to reduce waste. Plus, new cask technology keeps air out and flavor in for at least six weeks once the package is open. No more pouring spoiled wine down the drain. But, are the wines really premium quality? The answer is a resounding yes.
"Stun your friends with a 'blind wine tasting' of premium wines now available in the cask package," suggests Adam Richardson, Global Winemaker for Underdog Wine Merchants, an importer of several international wines now available in 3Ls. "In most cases, even wine educators find the same wine in premium casks and bottles equal in quality. In fact, I had the opportunity to lead a comparative blind tasting of 3L casks and cork finished premium wines by a panel of experts at the Society of Wine Educators' Conference in 2006 and the 3L premium cask format held its own against the exact same wine in 750ml glass bottles. For this tasting, I served the same Killer Juice Chardonnay and Cabernet Sauvignon in both 3L premium cask and 750ml packages, and the experts actually indicated a preference for the cask over the bottle by a margin of 2 to 1. As a winemaker, I'm very excited by the outcome of these types of blind tastings, which definitively reveal the high quality of the cask wines," states Richardson.
Here are 5 tips to save money while protecting the Earth for future generations when hosting your Earth Day "Blind" Wine Tasting:
1. Send paperless invitations. Visit http://www.BetterWinesBetterWorld.com to download an invitation.
2. Recycle and repurpose with flea market and yard sale finds. Vintage stemware, serving decanters and textiles can dress up your table at a very low cost.
3. Purchase at least four 3L Premium Wine Casks for your tasting. 3L cask brands that are in national distribution and receiving good critical attention these days: Fish Eye (California), Pinot Evil (France), Herding Cats (South Africa), J.P. Chenet (France), Boho Vineyards (Central Coast), Angel Juice (California), Killer Juice (California), Casarsa (Italy) and Corbett Canyon (California). Remember, the leftover wine will stay fresh at least six weeks, so don't worry about it going bad.
4. Head to your nearest farmer's market or produce stand for what's fresh and in season to nibble on during the tasting.
5. Recycle your grocery bags or newspapers to wrap the casks until you reveal the wines at the end of the tasting.
For more tips on how to hold a "blind" wine tasting visit http://www.BetterWinesBetterWorld.com.
Underdog Wine Merchants is a division of The Wine Group, LLC, a privately‐held San Francisco based company that produces such well‐known brands as Franzia, Concannon, Almaden, Big House, Glen Ellen, Inglenook, Corbett Canyon, Foxhorn, Fish Eye and Mogen David. Founded in 1981 by a management buyout of the wine assets of The Coca Cola Bottling Company of New York, The Wine Group is now the world's third largest wine producer by volume and the world's most cost and carbon efficient vintner.
Media Contact: Patricia Schneider at (415) 717-7595
###